Sunday, on the same day as my oldest daughter turned 8 – my middle girl lost her first tooth – and then her second tooth!
It all happened upstairs, in the girls' bathroom. With a big sister and a friend helping to "loosen it up," before my middle girl pulled out her own, very first tooth. Shortly after the first came out, her sister pulled out the second tooth!
We had a big day planned of birthday ear piercing for the NOW 8 YEAR OLD in this house. And it was the morning after we hosted her Backyard Movie Night birthday party.
I had been procrastinating making a Tooth Fairy Pillow, hoping the big event would wait until Monday. But it didn't. Or they didn't. I'm sure the big girls had a hand in getting those teeth out!
Either way my middle girl was thrilled.
Before the day's festivities began I dashed downstairs and rummaged through my supplies to make my middle girl a Tooth Fairy Pillow!
I returned upstairs and hung this on the bed, hopping it would make feel special.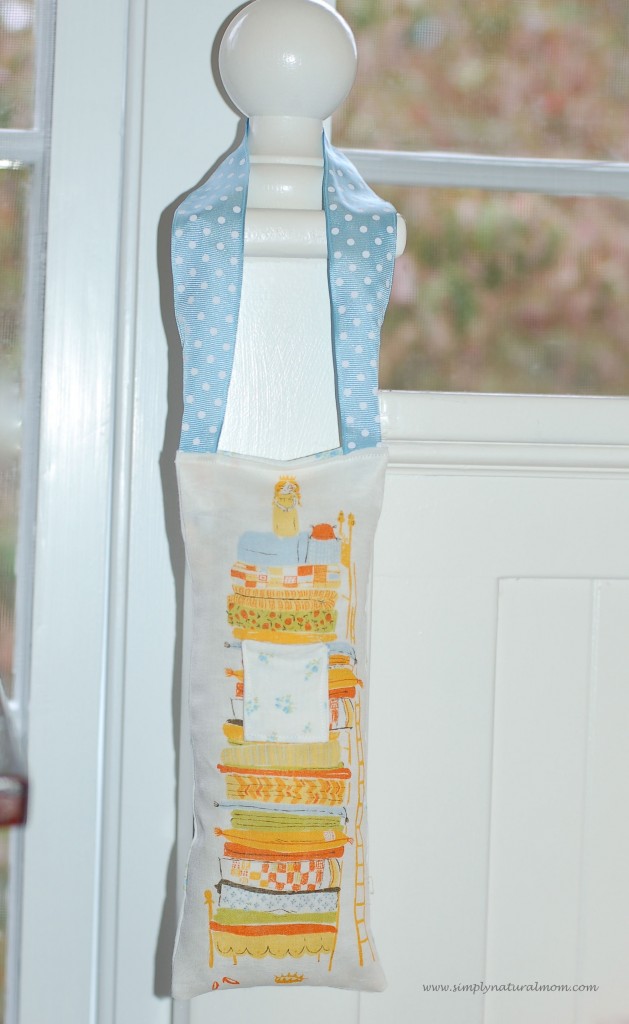 The fabric is the Princess and the Pea, by Heather Ross. It was leftover from a skirt I made for one of the girls. The fabric on the back is the same fabric as the tooth pocket on the front. The ribbon has wires on the edges and was in my rummage bin of ribbons.
I took my daughter into her room with her eyes closed. This was her face when she opened them!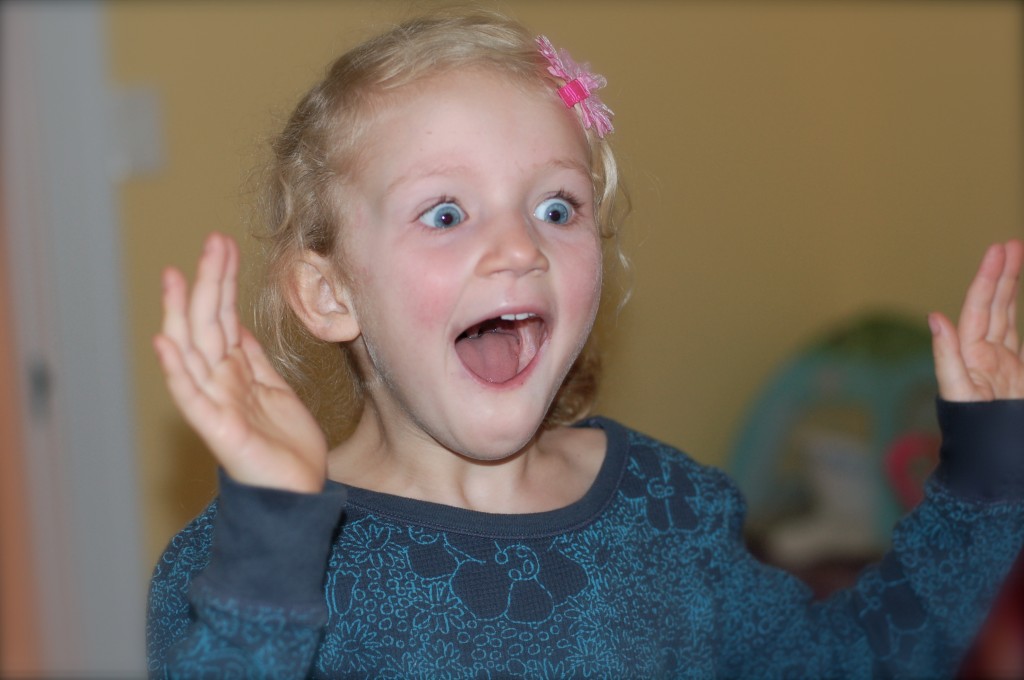 She didn't waste any time putting the teeth in the pillow.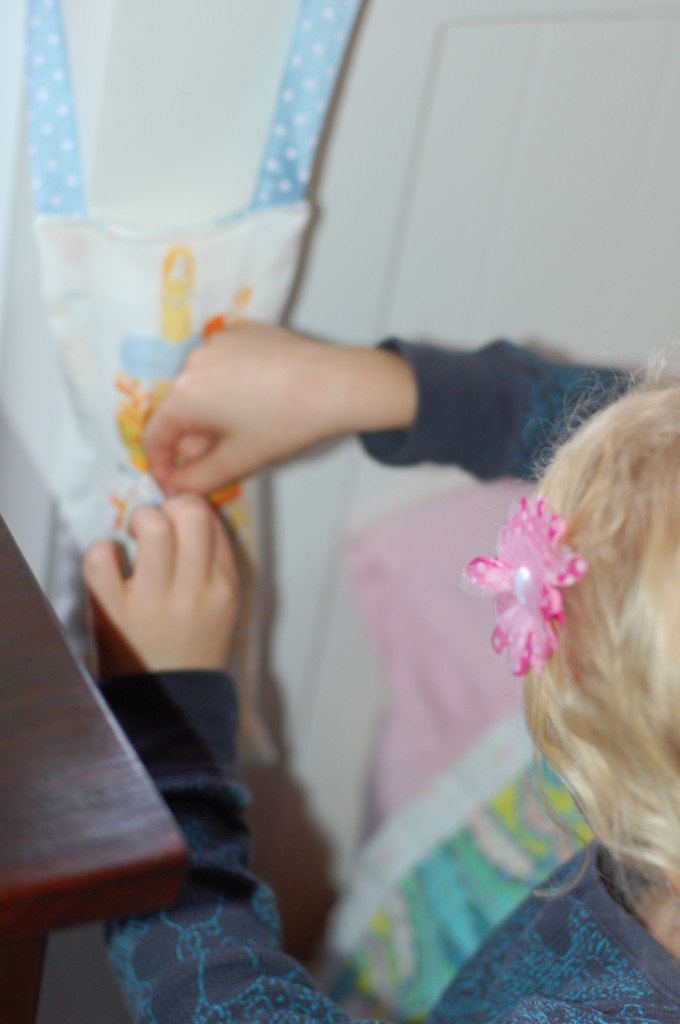 The next morning she found two rolled up $5 bills. One for each tooth. That is the going rate here for loosing your first tooth. From then on out it's $3 a tooth in our house.
What does the Tooth Fairy do at your house?