You have to admit, these Fun Fudgesicles (made with chocolate hazelnut butter) are fun enough to be a party on a stick.  I got the idea from Pinterest using Nutella and a fancy popsicle maker. Making Nutella Fudgesicles is not a new idea – but I do think these are SO DARN fun. And SO easy.
Ingredients:
1 cup Justin's brand chocolate hazelnut butter
1 cup half and half (I used vanilla flavored because I bought by mistake – but it was a yummy mistake)
1 tbs. of cocoa powder (or more to taste)
Directions:
Whisk all ingredients together (I use my Kitchen Aid)
Pour mixture in small size dixie cups
Add sprinkles to top
Place in straw, used to handle the fudgesicles
Freeze standing upright
Then save for a fun time, a great surprise for the kids or even to satisfy your own treat craving!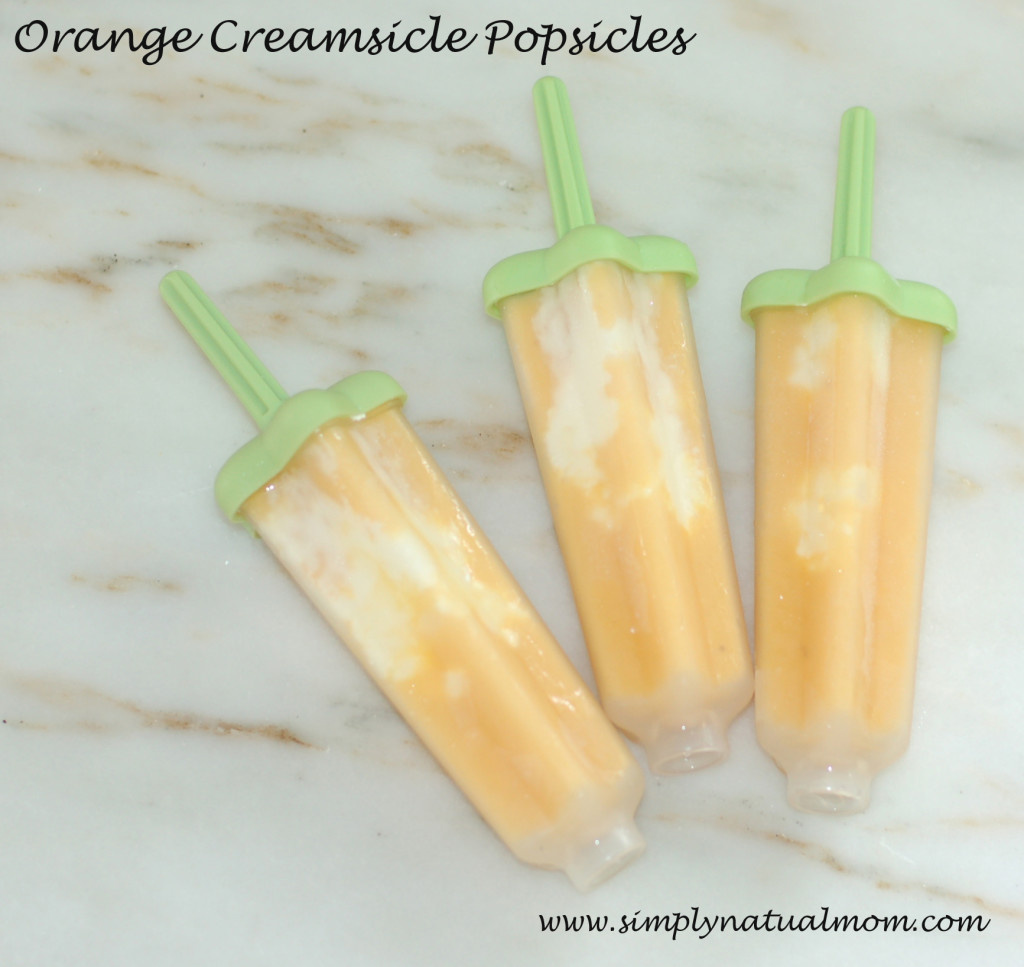 AND, on a similar popsicle note, my girls have been wanting to add a different kind of popsicle to our regular round up of homemade smoothie popsicles. My youngest daughter suggested something orange. So we made Orange Creamsicles, with mango and peach smoothie layered with fresh whiped cream.
Ingredients: 
10 oz bag of frozen mangos
10 oz bag of frozen peaches
1 1/2 – 2 cups of Orange Mango juice ( I used Santa Cruz)
2 cups of vanilla yogurt
Fresh whip cream – made by beating a carton of whole whipping cream with 1 tbs. of Vanilla extract and 1 tbs. of sugar
Directions: Blend smoothies using mangos, peaches, juice and yogurt. Separately, make whip cream. Layer into popsicle molds
This batch filled made 17 popsicle molds. So you you might want to half the recipe if you don't have that many molds. Also, you need a place large enough in your freezer to leave the molds up right to freeze. We have a freezer in our basement, which is perfect for this. Once frozen the popsicles go in our freezer drawer of kid snacks. It's a system we have perfected.