This weather has been crazy huh? Last week the snow kept falling on our house. After the week of ice, we had snow on Saturday and then five inches dumped on our house Monday night.
The director of my girls' school hired a bobcat and someone to plow the driveway so the children managed to get in two days of school last week. Most schools were out for a solid two weeks, after President's Day weekend.
Here's the pictures our neighbors were texting us of our snowy house and the chickens who were barely able to walk in the deep snow.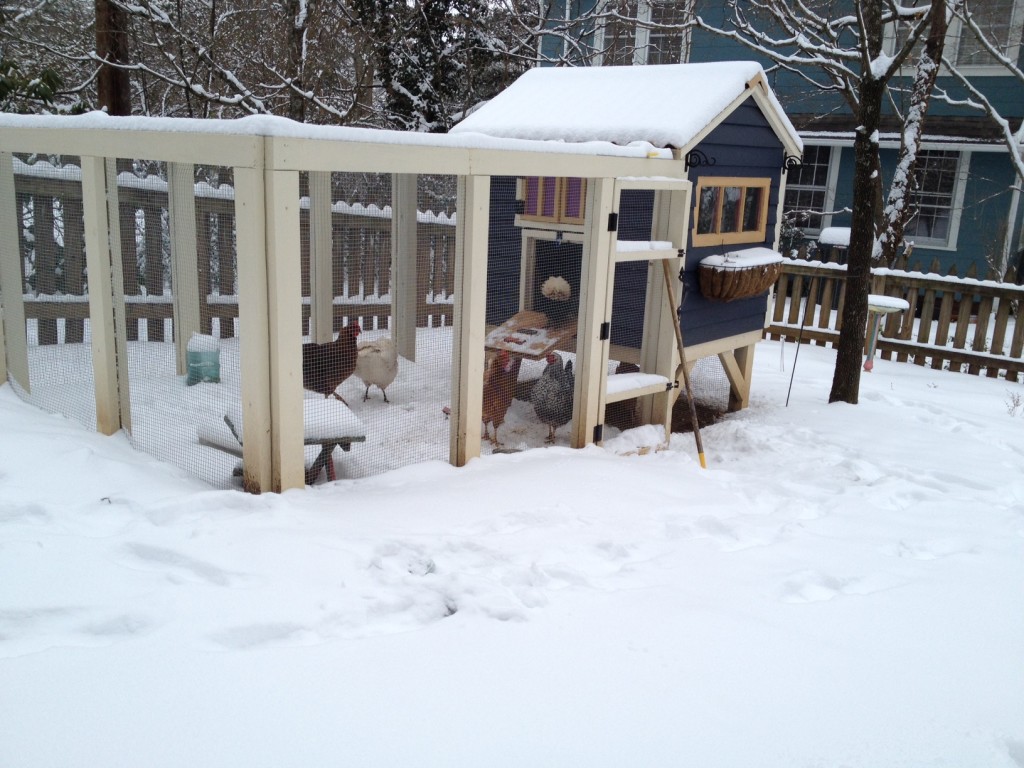 We were in Colorado visiting my brother's family and skiing in Aspen (where they live).We were a little bummed to miss more snow days in our neighborhood – when kids run everywhere, stopping here and there for hot chocolate, lunch and cinnamon rolls at whichever house is serving it up next.
However being somewhere else, where the town doesn't stop at at little snow is refreshing. In a ski town people do the opposite – everyone hops in their cars and hits the ski slopes. Grocery stores don't sell out because people are stocking up as a storm comes in. Instead, food shelves are bare because delivery trucks can't make through the mountains to bring the deliveries. No one complained. They just kept skiing. And so did we.
I like to ski, along with the ski culture, and the great lunch stops only accessible by skis (or snowboards). Like this one, where they only serve pizza and two kinds of cookies baked at 500 degrees in the woodburning pizza oven. It's so high up there is no running water and they have composting toilets.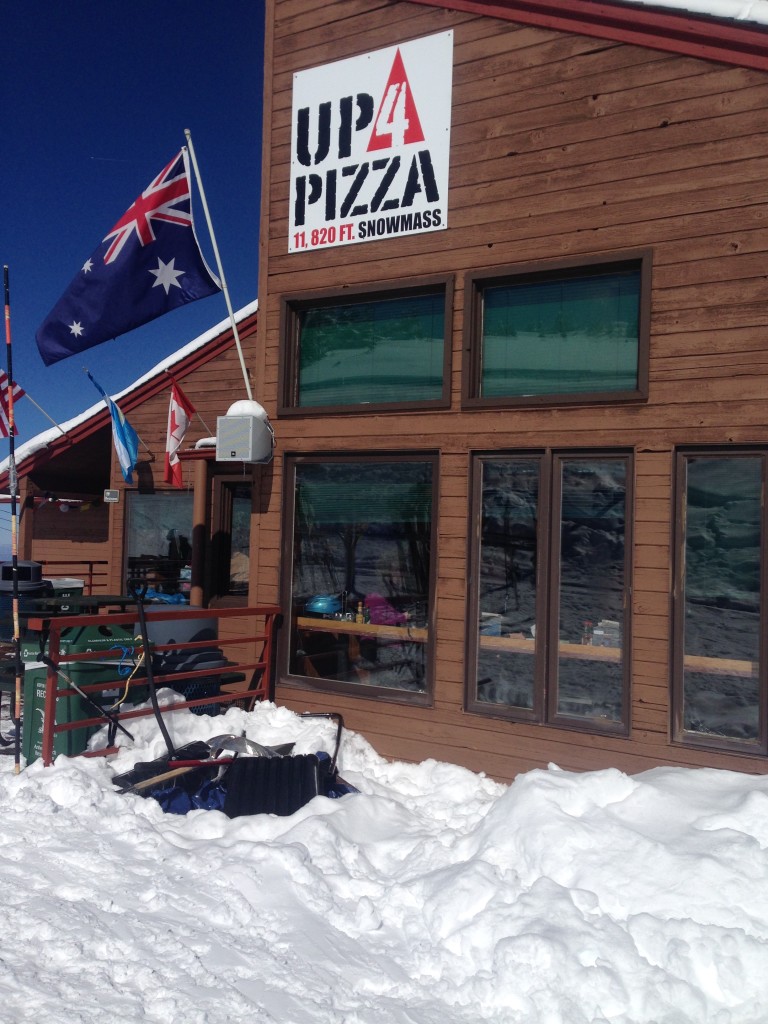 By Thursday my oldest two girls did a ski race and both took third place.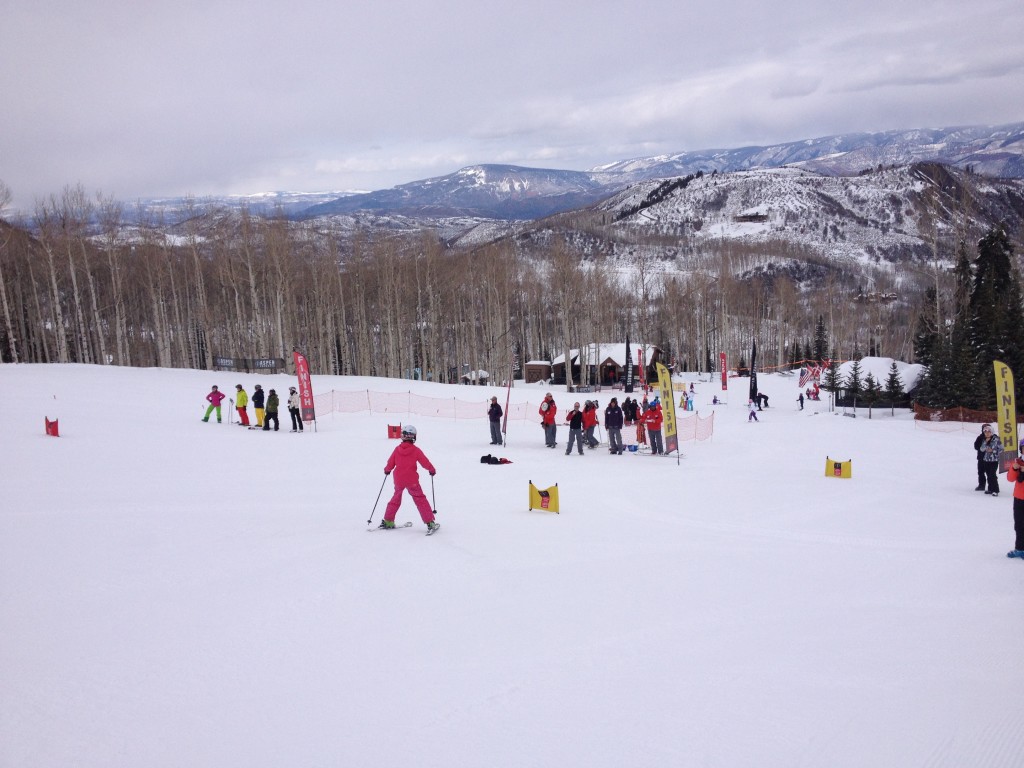 By Friday we had a family ski day where my five-year-old was skiing blues with us. They are awesome kids and love this skiing culture their cousin has shown them.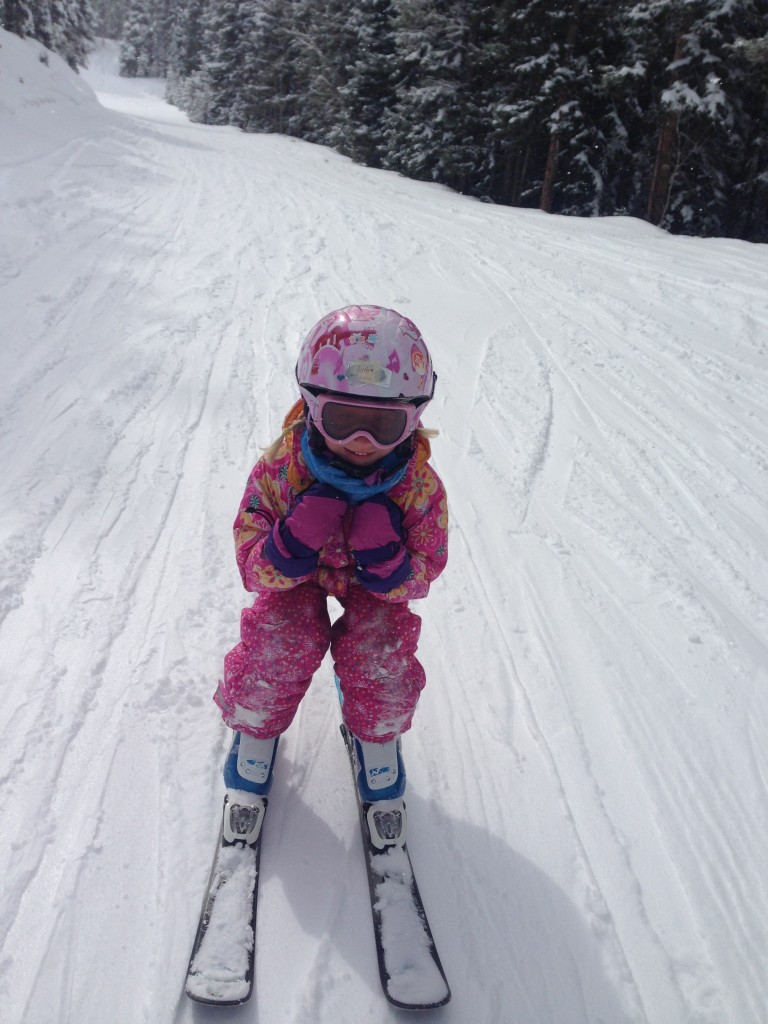 Here's the whole family, with my brother, sister-in-law and niece who can ski anything on the mountain including double blacks where she hikes an hour to get to the top!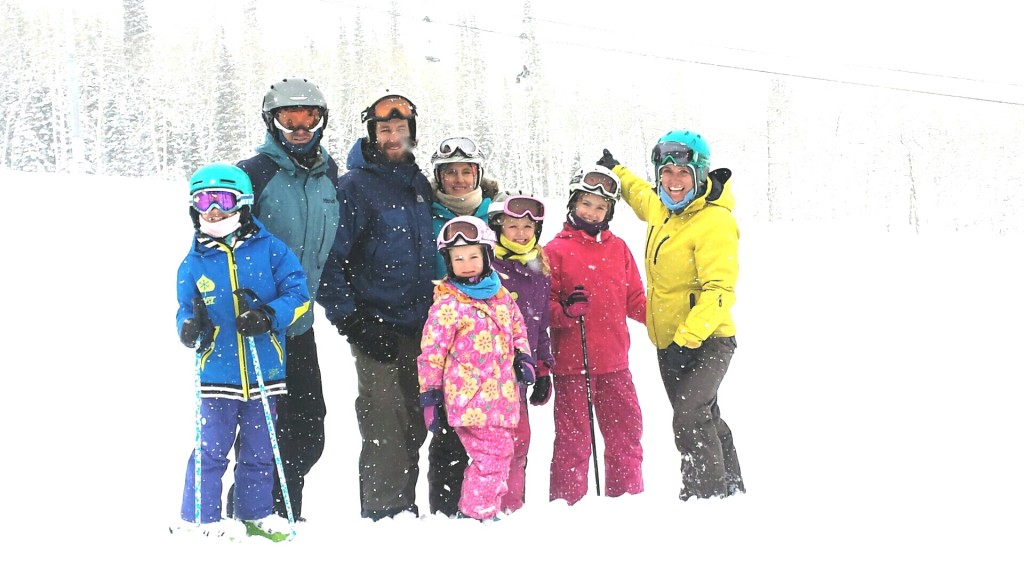 And now the weather twists keep going. We thought we were being smart this year and planned to fly through Dallas instead of anything north that get hits with delays from snow. Today the Dallas airport is shut down by a rare ice storm and more than 1000 flights were canceled. So we are still in Colorado and I'll guess we'll just strap our skis back on until we can get a flight out.