My five-year-old lost first loose tooth! She spent days wiggling and wiggling and pulling and twisting and pulling some more…..all hoping to get it out TODAY. That went on for a week. She has two sisters willing to get the job done for her. But staying true to her "do it myself" personality, she insisted on doing it herself.  So, we all waited. And I prepared myself for my baby losing her first tooth.
After a few days of her being convinced the tooth was coming out right now, and reminding me I NEEDED to make her Tooth Fairy pillow right now, – we sewed it together.  Secretly I was thankful that her tooth literally hung in there a few extra days, buying us some quality weekend time to make the pillow, and time for me to accept that this was happening.
She requested a heart shaped pillow, because it was Valentine's Day. We looked through leftover fabrics that have been used for various projects since she was born, appearing in bits and pieces the last five years. And now, the pillow is hanging on her bed post waiting for the next tooth.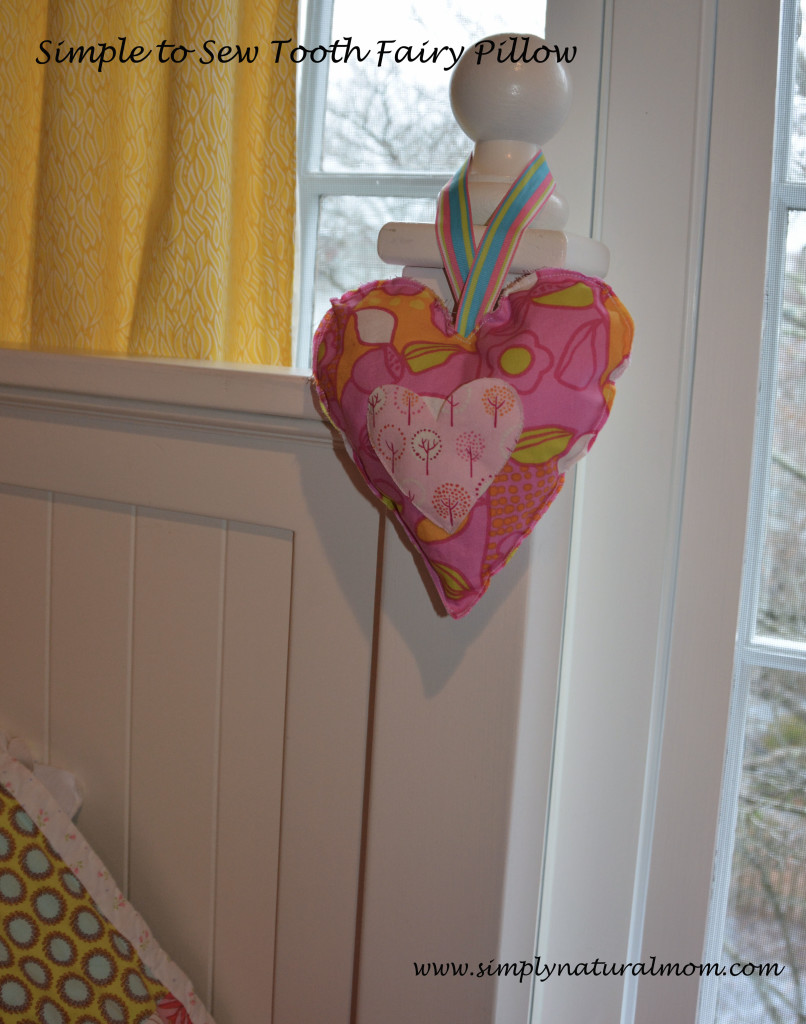 To sew:
1. Cut out the heart shape for the front and back of the pillow.
2. Cut out the small heart for the pocket, using two layers of the same fabric so the inside of the pocket shows the same fabric when placing the tooth in the pillow.
3. Use heat and bond material and iron the two pocket pieces together back to back.
4. Sew the pocket onto the front piece of fabric, leaving the top open for the pocket.
5. Choose a ribbon to and pin and place between the large front and back pieces of fabric.
6. Sew the front and back together, sew over in the ribbon, and leave open space on side for inserting stuffing.  I used a straight stitch and left the edges to fray.
7. Stuff the pillow and sew up the opening.
She did finally lose that tooth. And then another the following week. And now she is telling me about another lose tooth – that I'm sure she will wiggle, and pull and leave in again until it literally falls out. It's her way. And I'm glad. Because have I ever told you that teeth totally gross me out? They do. I love making Tooth Fairy pillows and seeing the wide eyed smiles upon discovery of what the Tooth Fairy left. But I don't pull teeth. I don't touch teeth. And I surely don't save old teeth! Imagine, what would I do with 60 old teeth! My girls believe the Tooth Fairy uses the old teeth to make her house. I like that theory and I'm sticking with it.
So once the tooth goes in the pillow pocket – poof – it becomes a house. And is replaced with shinny glitter dollars.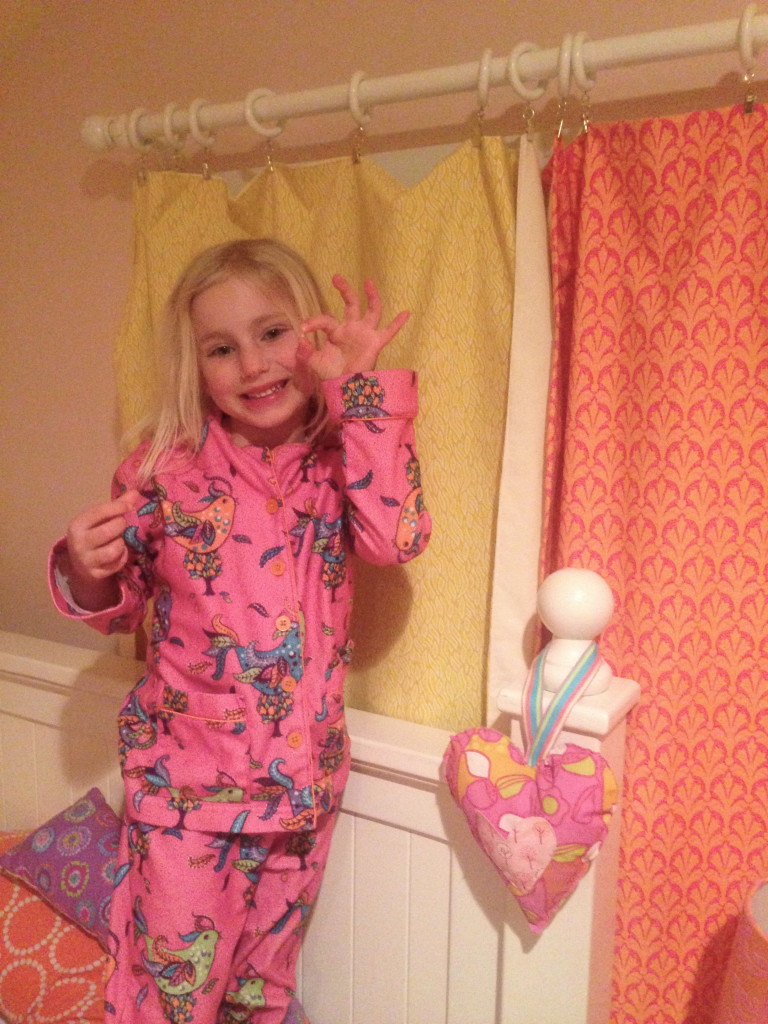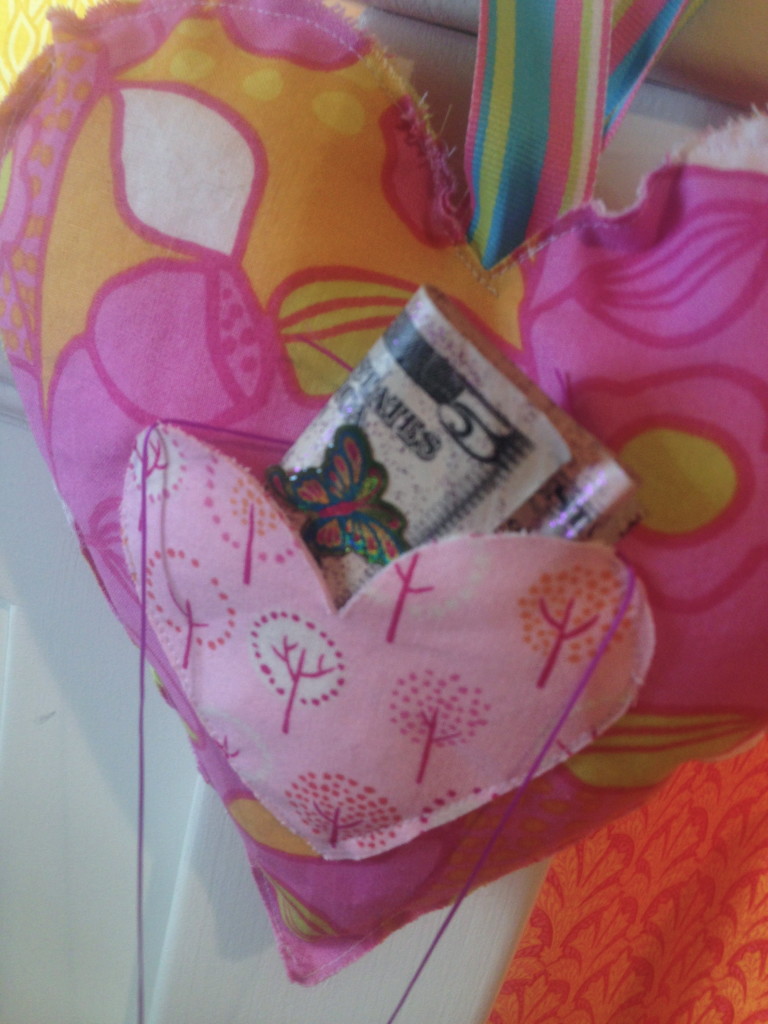 Don't gasp…Five dollars only happens for the first tooth here. There after it's three dollars a tooth.