I get these Waldrof  inspired ideas in my head from time to time, as if we are living inside the page of a beautiful book featuring perfectly frolicking children in a sea of playsilks and fairy houses.  But the real life excitement for such things waxs and wains. We spend a lot time outside and my kids have very little screen time and devices. We still have an active backyard mud pie kitchen.
Even wirh aging children I aspire to fill our days wirh with natural play, inspiration and create permission for everyone to act whatever age they wish.
When I told everyone we were going to a fairy house building festival I wasn't sure how it would go over with  everyone in my crowd.
In attempts to engage my whole clan, I filled baskets and bags full of creative fairy house making supplies that went beyond sticks and acorns. And I invited friends and included a bike ride to the Fairy House Festival that was being held at Ijams Nature Center. My 7-year old lived out my mom dream of riding a bike through the woods wearing fairy wings. Actually, I wore some too.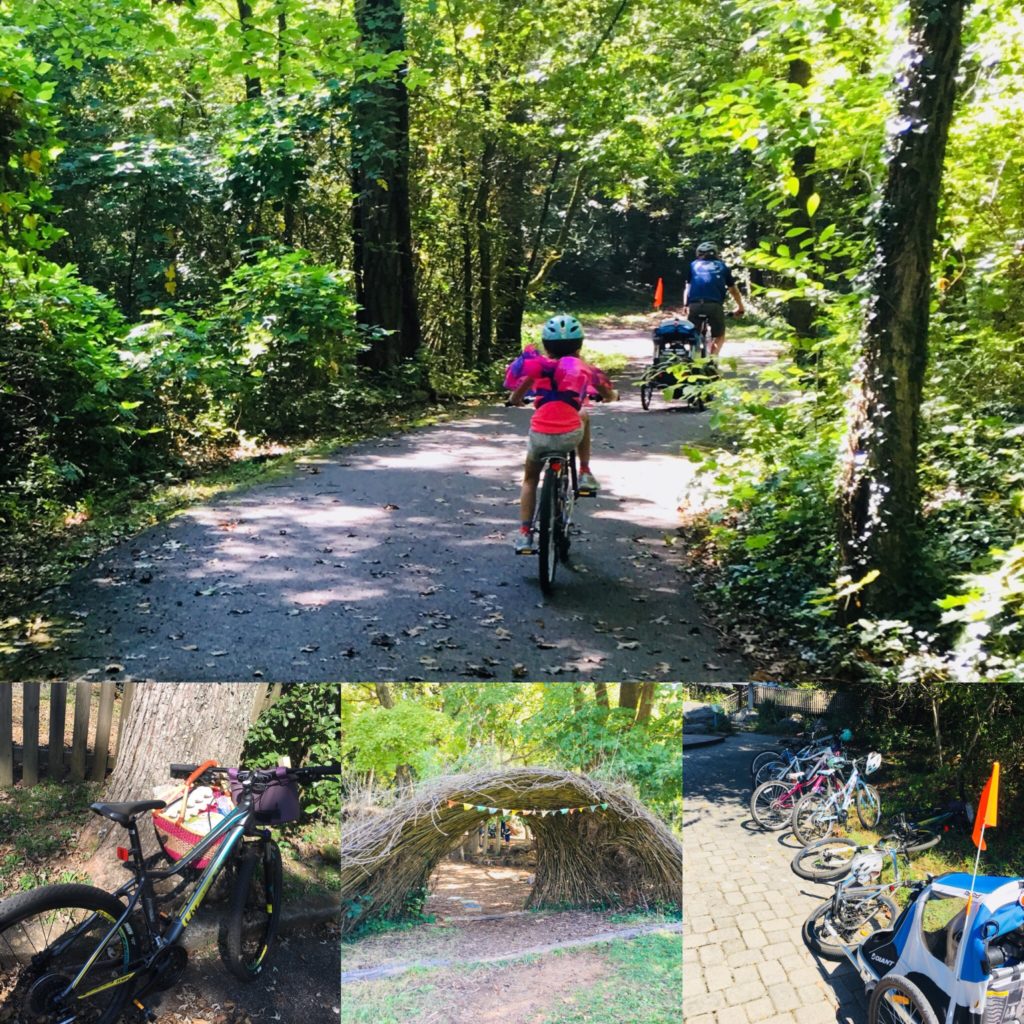 While crafting in the woods, we were right in our element.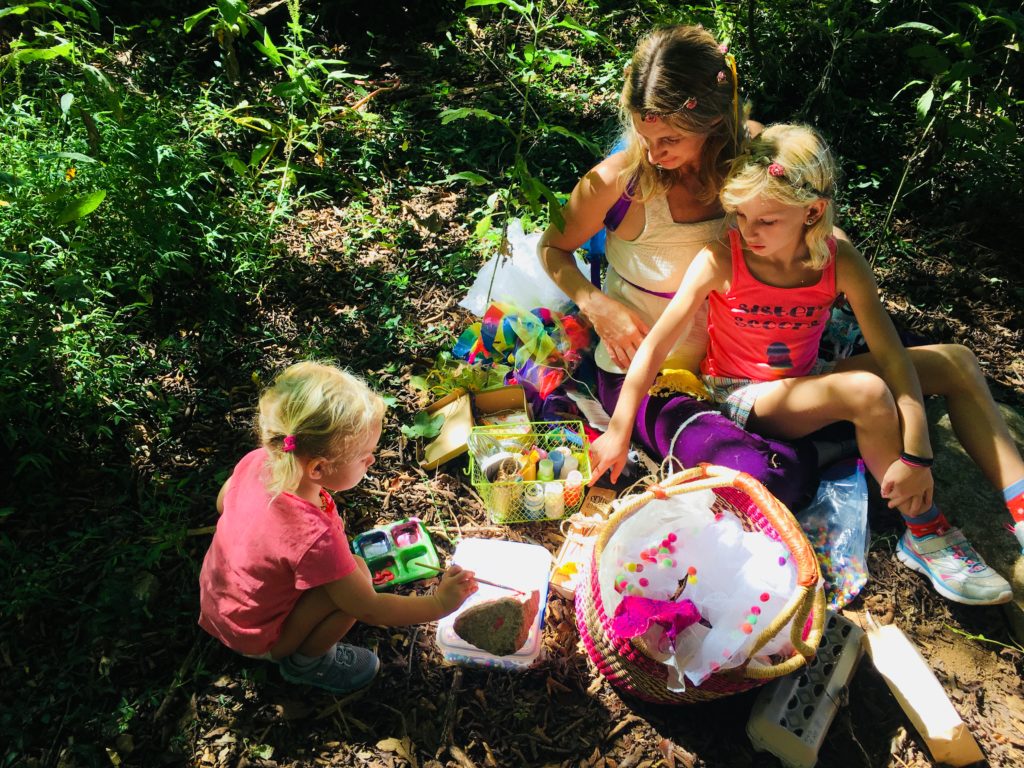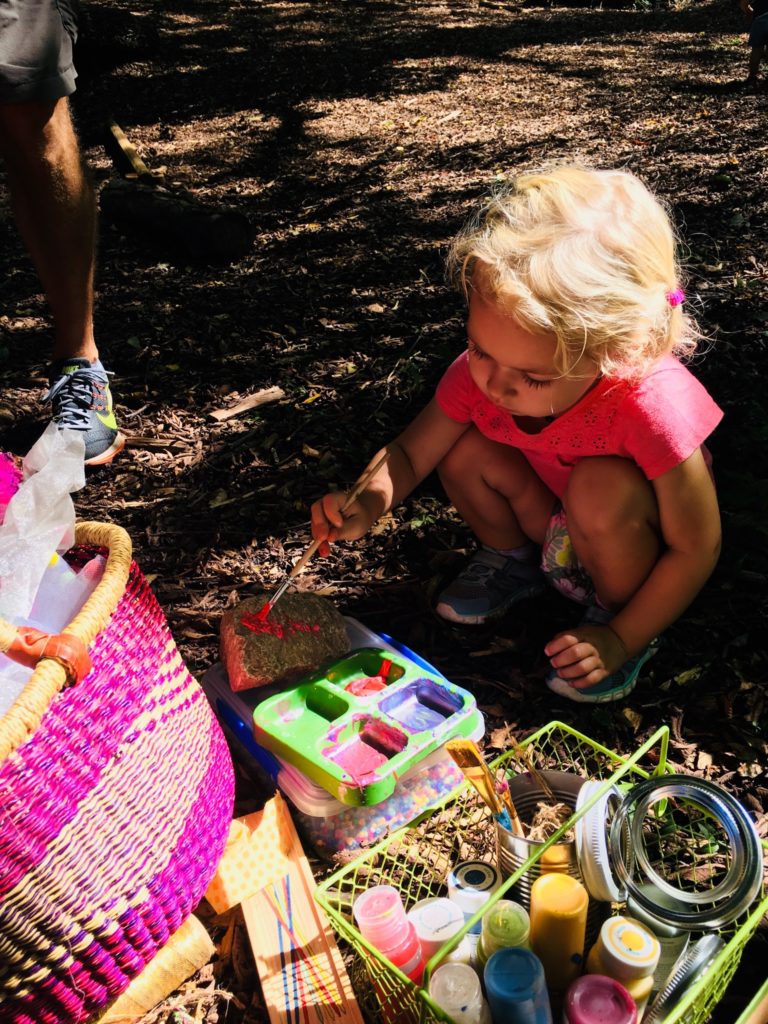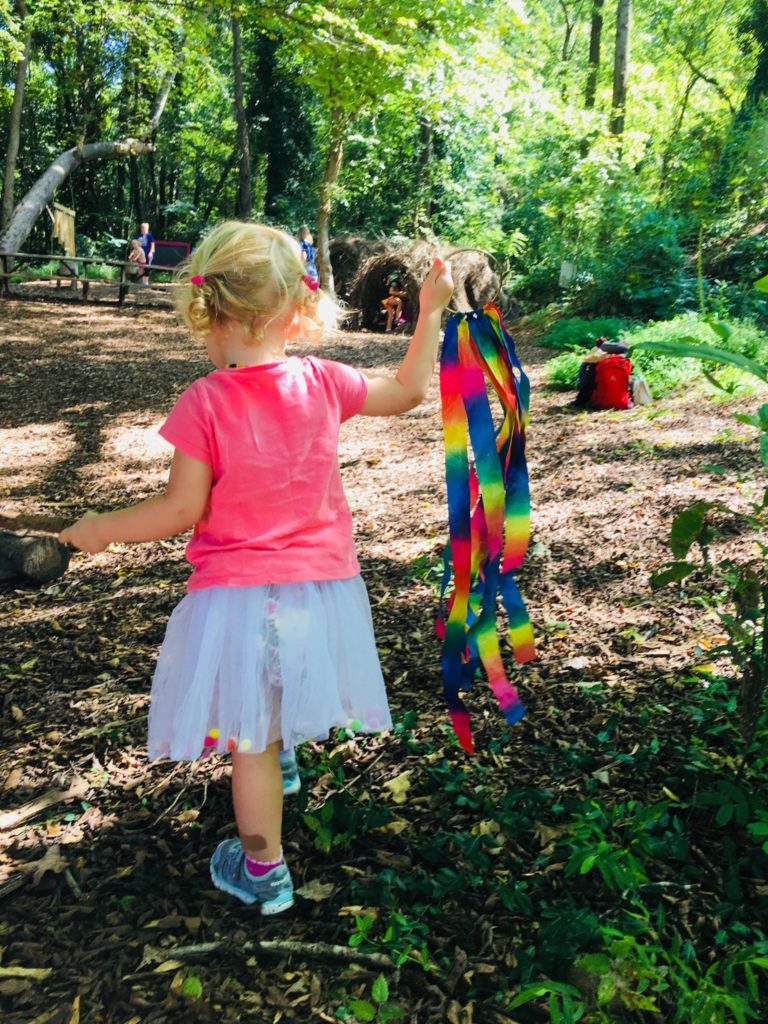 Here are the houses my girls made.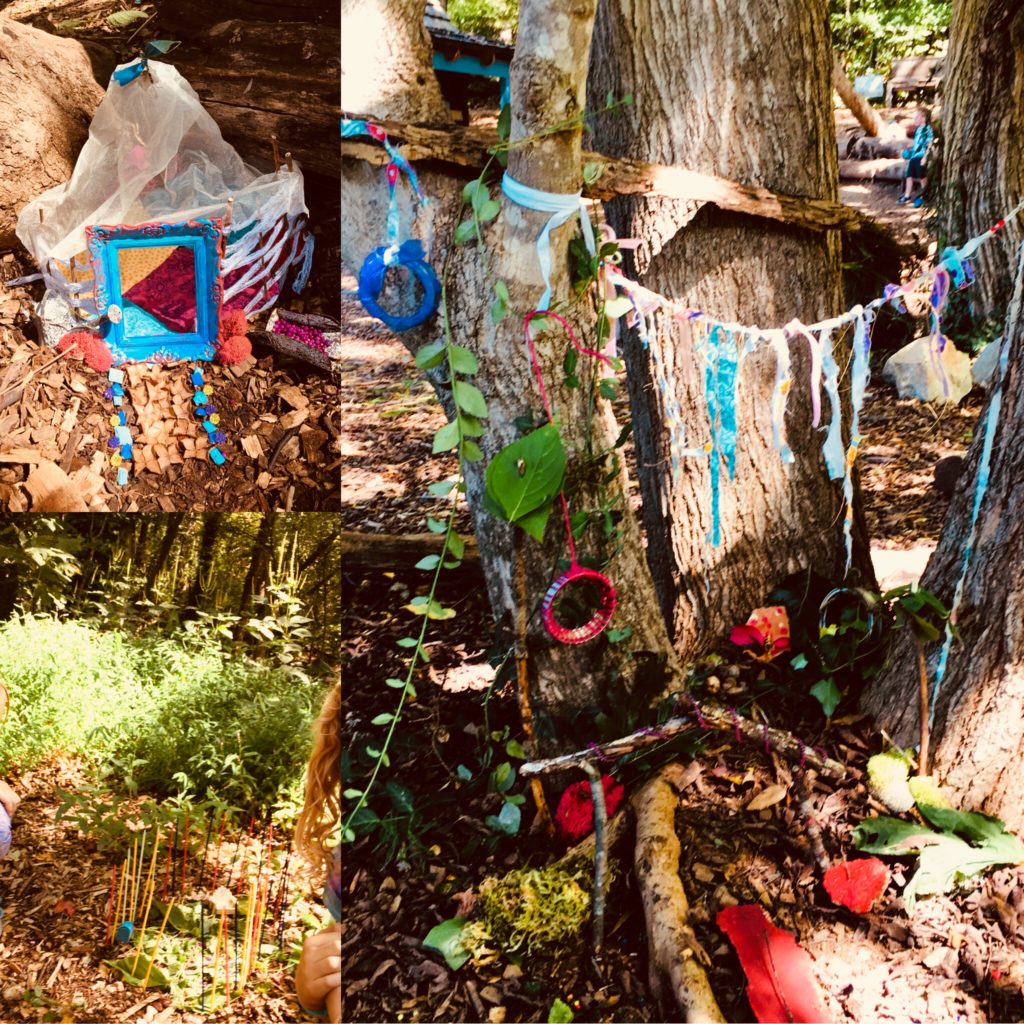 Here are some the amazing creations designed by other fairy house builders.