Waste Free lunches make perfect sense to me. And with a little thought, once you get into the swing of things, you'll be skipping right over the pre-packaged lunch options in the store – and saving money too! Buying individual pre-packaged containers of crackers, yogurts and apple sauce costs about twice as much as just buying a regular size product and diving out the food accordingly.
My daughters attend a Montessori school where waste free lunches are encouraged and juice boxes are outlawed in the handbook. So really, as the chief lunch packer – I've never really known anything different. To give a snip bit of how fun it can be, I'm showing you a picture of their lunch boxes one day last week. Below is: organic baby carrots, ham, Laughing Cow cheese, strawberries, a mix of dates and sunflower seeds and a homemade banana muffin.
The food is packed into silicone baking cups (ours were a gift with the book Cook it in a Cup) and put in an aluminum bento box by Sigg. The boxes are prefect for my toddler and my pre-school age girls because they are so simply to open – even my 23-month-old can do it.  Note for local Knoxville  folks – these  Sigg boxes are on clearance for 50 percent off at Earthfare in Berden right now!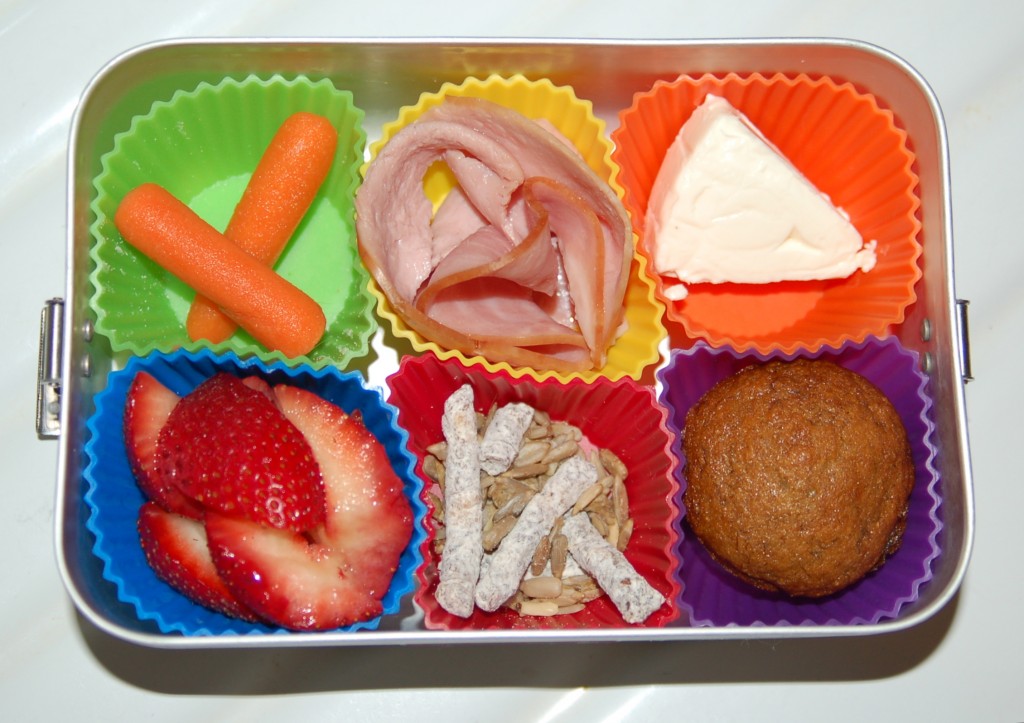 My first grader still prefers her lunch in a Laptop Lunchbox, which has been in constant daily use since she was two-years old! Talk about quality and reusing to save the earth – I highly recommend these! However my four-year-old gets frustrated trying to open it and opts for the above set up.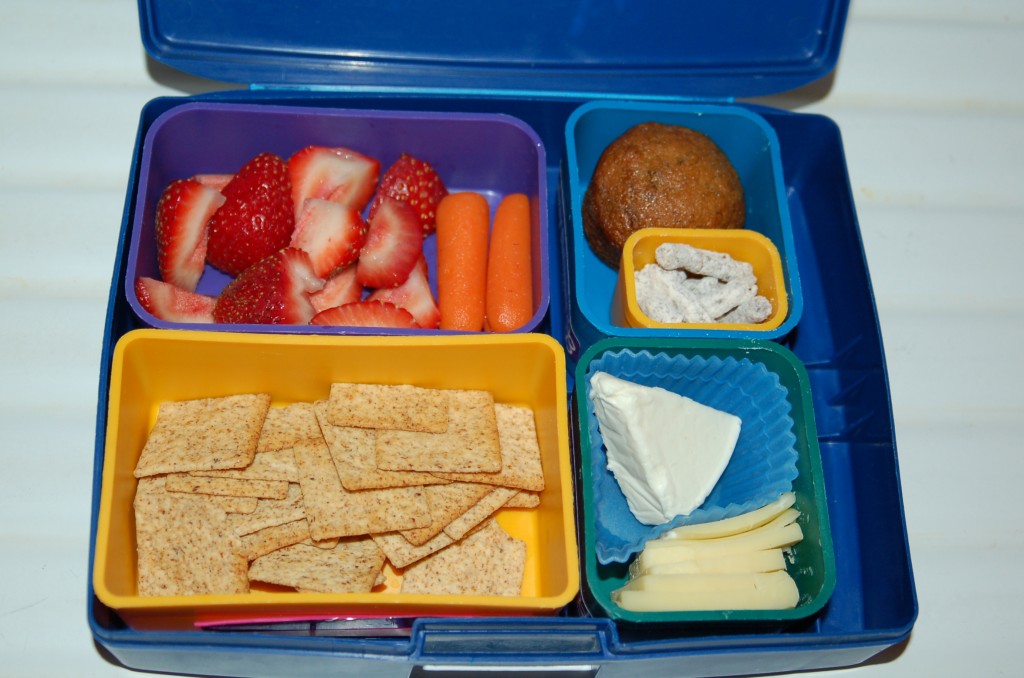 My children are also asked to bring a cloth napkin in their lunch to school. Below are the cloth napkins I sewed – very simply. They are reversible. To make them I took two fat quarters, placed them right sides together and cut both pieces at the same time into four equal squares. Then I sewed them inside out (leaving a hole to turn them right side in). Then I ironed them flat and did a straight stitch along the edges. My girls particularly enjoyed picking out their own fabric combinations using random fabrics we had left from various projects, or well intended ideas that never happened. I'm sure you know what I mean!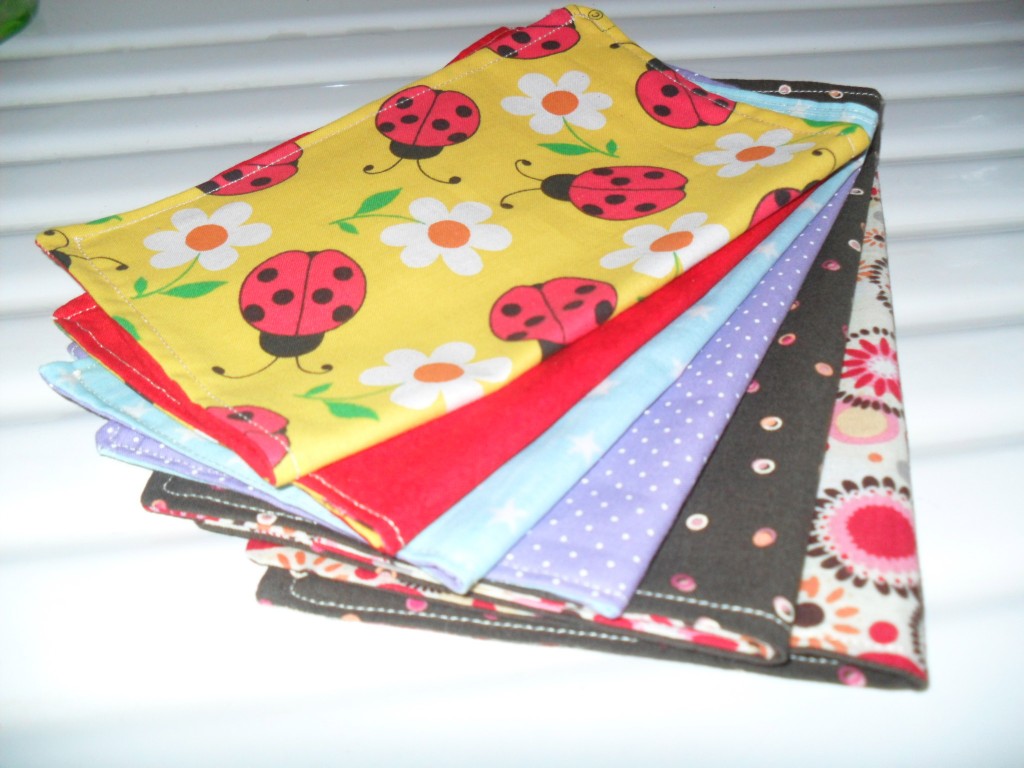 For some other tips and products that work for us when it comes to packing lunches, in the top photo there is a glass drinking bottle by Life Factor. Around it is a name band by Inch Bug. For the name stickers on the lunch containers, you can't go wrong with Mabel's Labels. We get the colorful skinny minis that come with 80 labels for $21. Both the Inch Bug bands and the sticky labels have lasted a LONG time, and have been well worth the cost – preventing us from losing lunch items and the need to replace them.
To read more about the benefits of waste free lunches visit WasteFreeLunches.org.