Those organic pumpkins from Farmer Megan, our CSA farmer, were nice as decorations for Halloween on our porch. But I was not going to let them go to waste! Friday we baked them up, made cookies and portioned the rest off to be frozen and used later for pumpkin breads and more goodies for Thanksgiving and beyond.
I had been meaning to make some yummy Pumpkin chocolate chip cookies I posted about in Fall is Cooking in my Kitchen, and Friday was the ripe time to do so. Plus my four-year old (My husband, by the way, chimed in recently saying, "Hello – she'll be five next month!" But for now she's still four – I'm sure you know what I mean, sniff sniff.) stayed home from school Friday for a fun mommy day. So baking cookies was a must. It had been too long, so we broke out the wheat, made fresh whole-wheat flour and did it up right.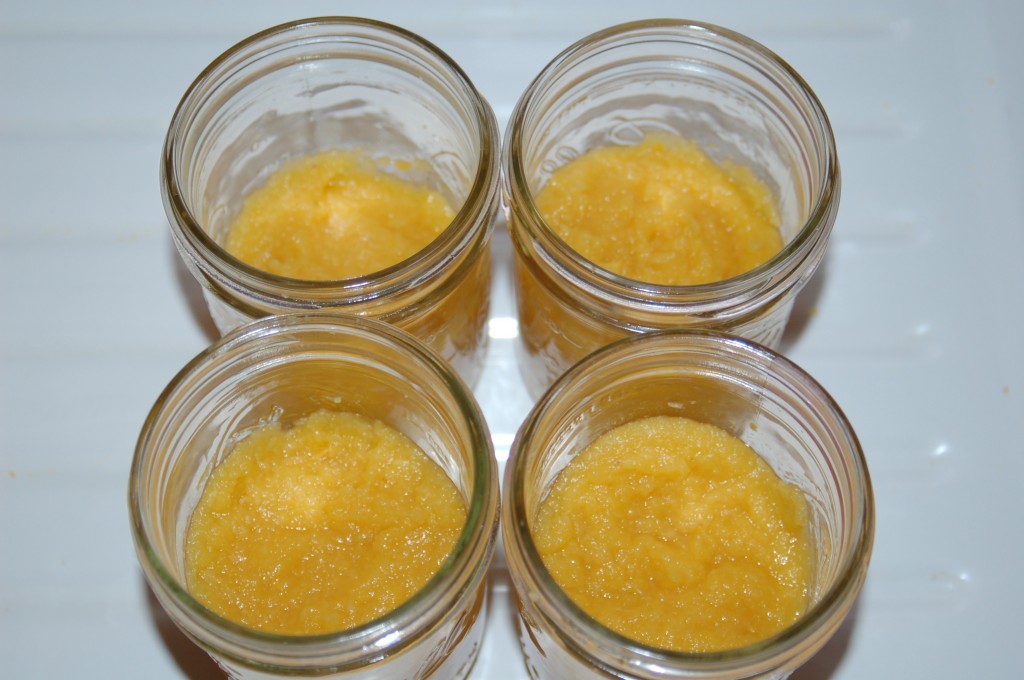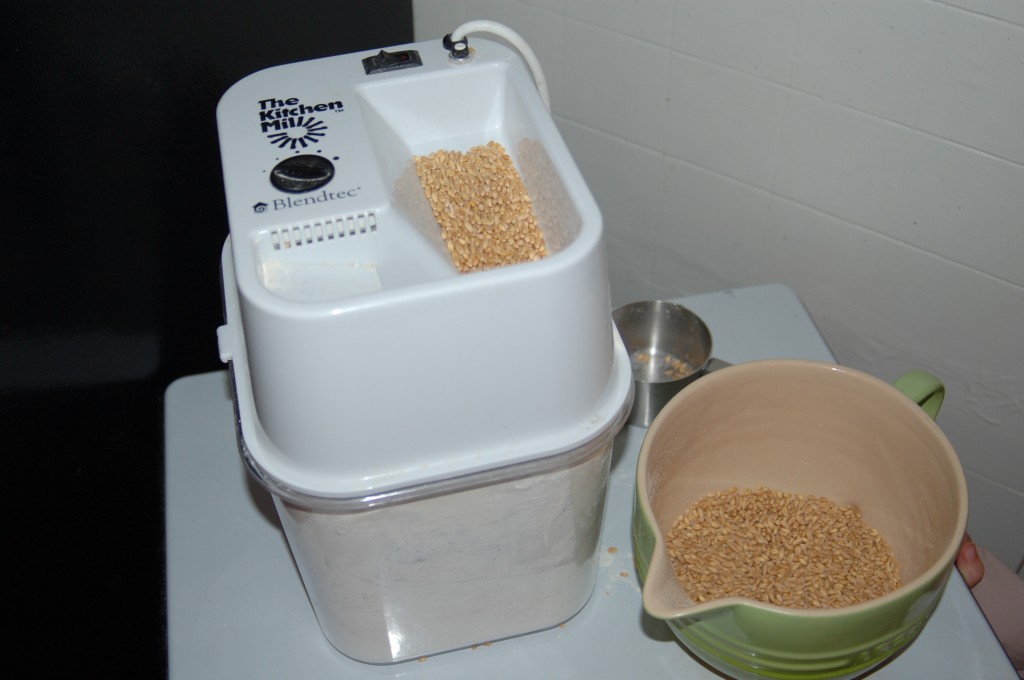 While the pumpkins were still cooking in the oven I was moving on to soups. First up was the butternut squash soup you see up top, also made from Farmer Megan's squashes. I used a copycat recipe from Whole Foods, for their Classic Butternut Squash Soup found here. I followed it to a tee and it turned out yummy, a seasonal classic soup indeed.
Our refrigerator is in abundance of lovely things from Farmer Megan and I'm on a kick to cook them up before it's too late. She hands out a wonderful cookbook to each member, organized by the vegetables she grows. Under cabbage I found the following soup, which is a hearty mix of potatoes, beans, and cabbage. It is an unlikely combination, at least not something you see in places like Whole Foods or even most restaurants. But it might be one of our new favorites. It's not easy finding good, hearty, vegetarian soups to fill up the belly of my non-vegetarian husband. This one was a winner.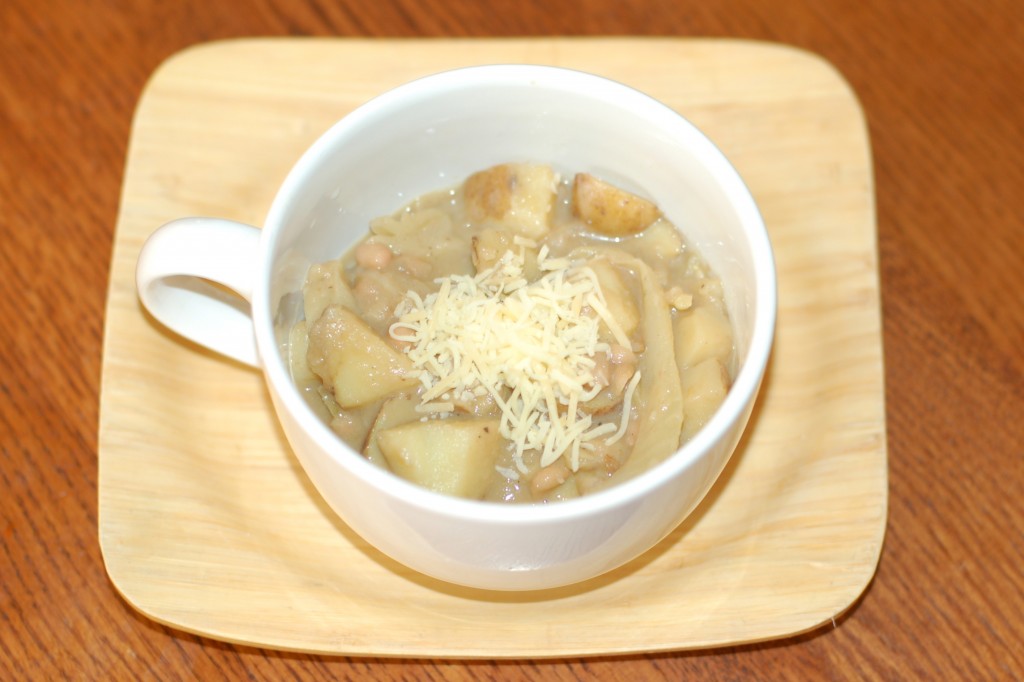 Rustic Farm-Fresh Cabbage Soup
In a large stock pot put in a tablespoon of olive oil and cook 1/2 pound of cubed potatoes with the skin on, for about five minutes or until potatoes are a bit tender. Add a dash of salt while cooking. Stir in 4 chopped garlic cloves and 1/2 large yellow onion, thinly sliced. After about two minutes add  4-5 cups of stock (veggie or chicken) and 1 1/2 cups of white beans (canned or cooked). Bring the pot to a simmer and add 1/2 of a cabbage head sliced into 1/4 inch ribbons. Add salt to taste depending the saltiness of the stock you use. Serve with a generous dusting of fresh grated parmesan cheese.
Served along side we had a spinach feta quiche, steamed broccoli and cheese quesadillas for the kids.
Next up in soupapalooza came Cream of Spinach Soup, also from Farmer Megan's recipe book, and using up more of that spinach – there are bags and bags of it in my fridge, since it's the fall season of greens! But by no way a I complaining. This vegetarian salad lover is in fall heaven with this selection of greens made warm, during these days of falling temperatures.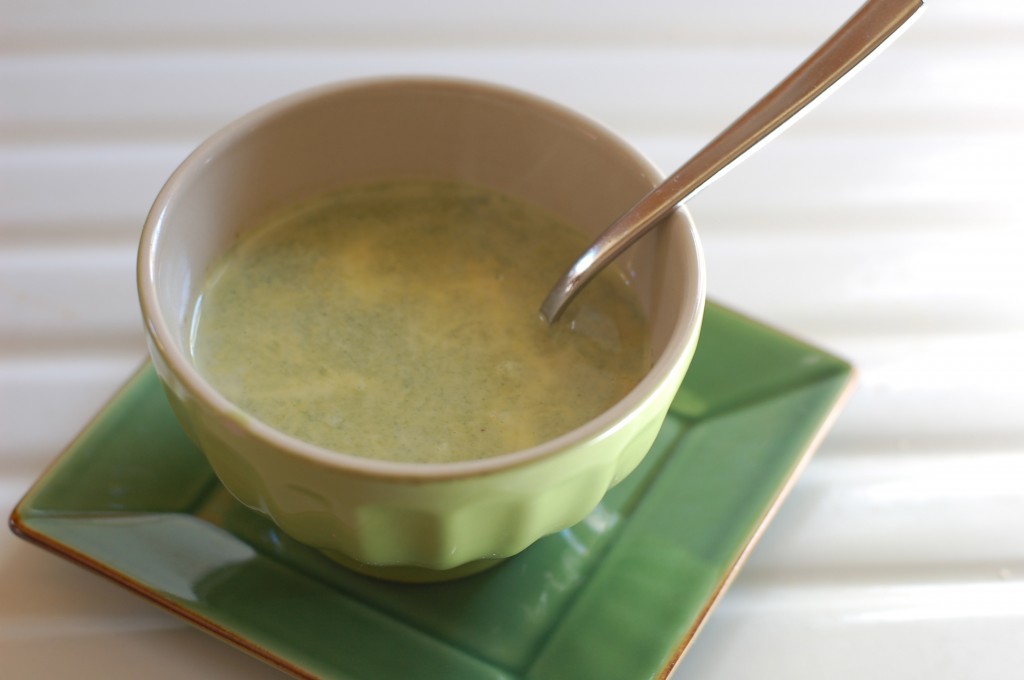 Cream of Spinach Soup
Combine 1 pound of fresh spinach with stems removed, 1 chopped onion and 3 cups of stock (chicken or veggie) and cook until spinach is soft. Then either transfer to a blender or use an immersion blender (mine is my best friend in the kitchen this time of year) to puree. Then add 1 cup of 1/2 and 1/2, heavy cream or milk, season with nutmeg, salt and pepper and serve hot.
We are already warming ourselves up inside our 90-year-old house with wool socks on our feet and a fire going in our living room. Oh and the girls, are already talking about decorating for Christmas and counting down the days till Eddie the Elf makes his return. So yes, soup season seems more than appropriate. And having it topped off by a homemade cookie is nice too.