Saturday I was thrilled to have the task of doing our family's grocery shopping. That may sound strange, but I don't get out much for long periods of time by myself, with zero kids. So I was more than excited about what I had planned for myself, as I supported local artists, farmers and bakers.
For a peak into some friendly local shopping, come along with me as I recap all the goodness in hopes that you'll support these folks too.
First I went to the The Birdhouse for the monthly Mama Market where women sell their handmade goods. You can find the market happening the second Saturday of every month.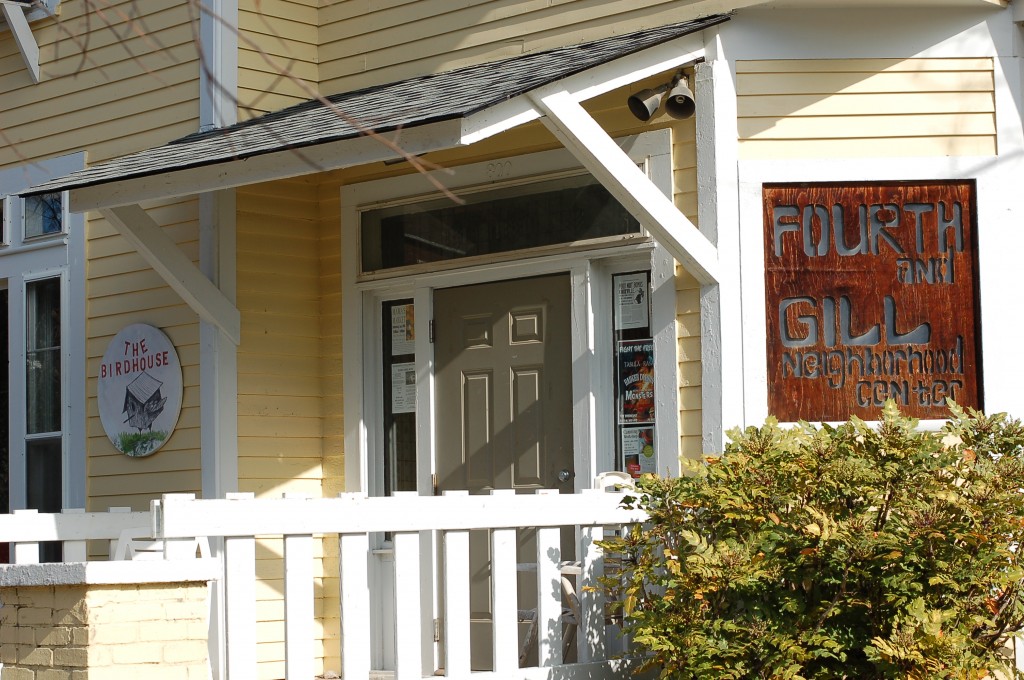 I did my bread shopping there with the lovely Erin Bickense of the Knoxville Bread Co-op. We call her the "bread fairy." We try to eat all fresh made breads and it's not possible for me to bake all of it. So we belong to her co-op and she brings us fresh bread twice a week. It's a sweet deal. Plus she babysits my kids too!
I was thrilled to see Erin there with her spread and have her introduce me to her friends, who were also there selling their goods. If it were not for her, I would have had no idea about this great event. Here's a picture of a small part of her spread. There is a reason those pretzels are half gone. They are SO good.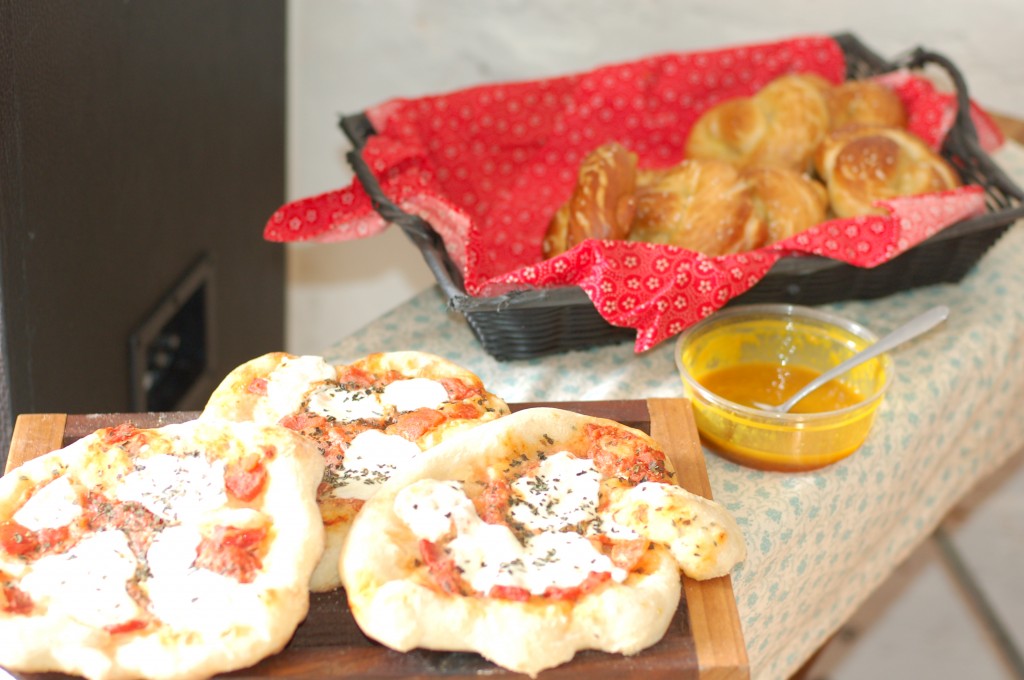 I loved meeting the lady behind the Fair Trade Appalachia and watching her use a coffee grinder to grind roots she pulled from the ground, and uses as the main ingredient in her Herbal Moisturizing Balm.
I also picked up some Whipped Body Butter from Appalachian Mud Organics. The owner, Kristina Mynatt, started making skin projects when her two-year-old was a baby and she wanted something better for her daughter's sensitive skin.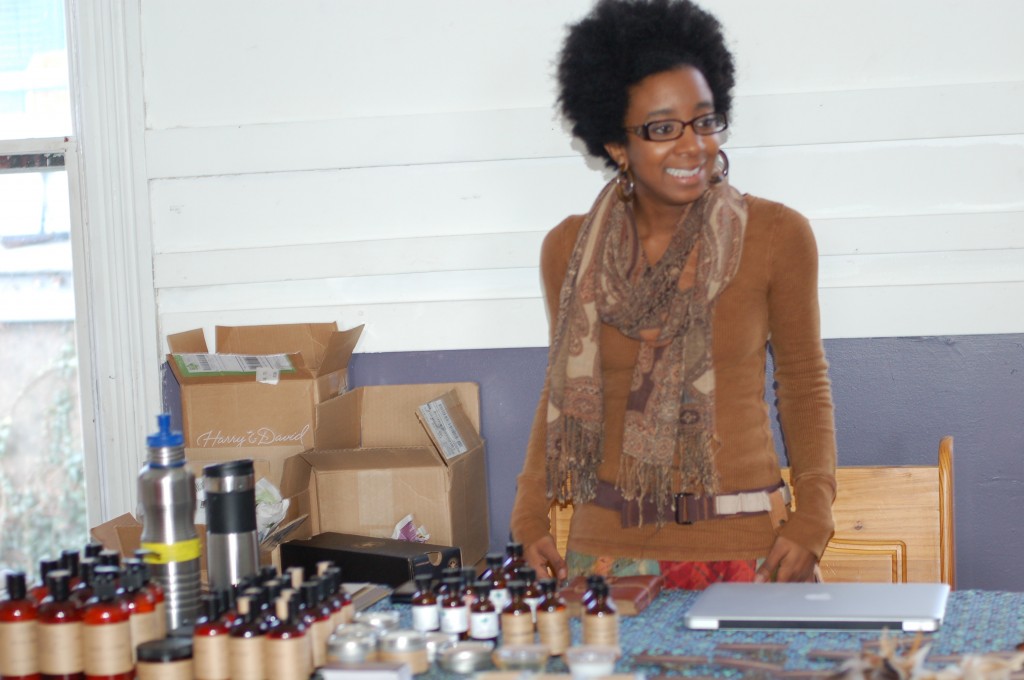 Also present were jewelers, knitters and crafters like the Spiral Tree Creations and Renaissance Couture.
While I was there my CSA farmer from Care of the Earth met me with my share for this week. It was then – with my two bags of carrots, spinach, butternut squash and kale, added to my fresh bread and skin moisturizers –  that I realized this is my kind of grocery shopping!
My next stop was around the corner at Three River's Market co-op. I had been waiting for this day and to go for its Member Discount Days. This is a quarterly happening where members save 10 percent off their total purchase.  They also have local venders with samples of cheese, meats, cupcakes and more. I needed some big ticket items like bulk honey, granola and coffee and I had been waiting for this sale.
When I walked in the door I was reminded again of all the great stuff we have locally, right here. The photo up top portrays that moment, with local mushroom logs being sold from Everything Mushrooms, which I wrote about here.
While getting our coffee and honey, I was inspired by my friend Anne Brock over at the Flour Sack Mama to start taking my reusable containers again when buying bulk items. Sometimes it can be a hassle, but I'm always glad when I do.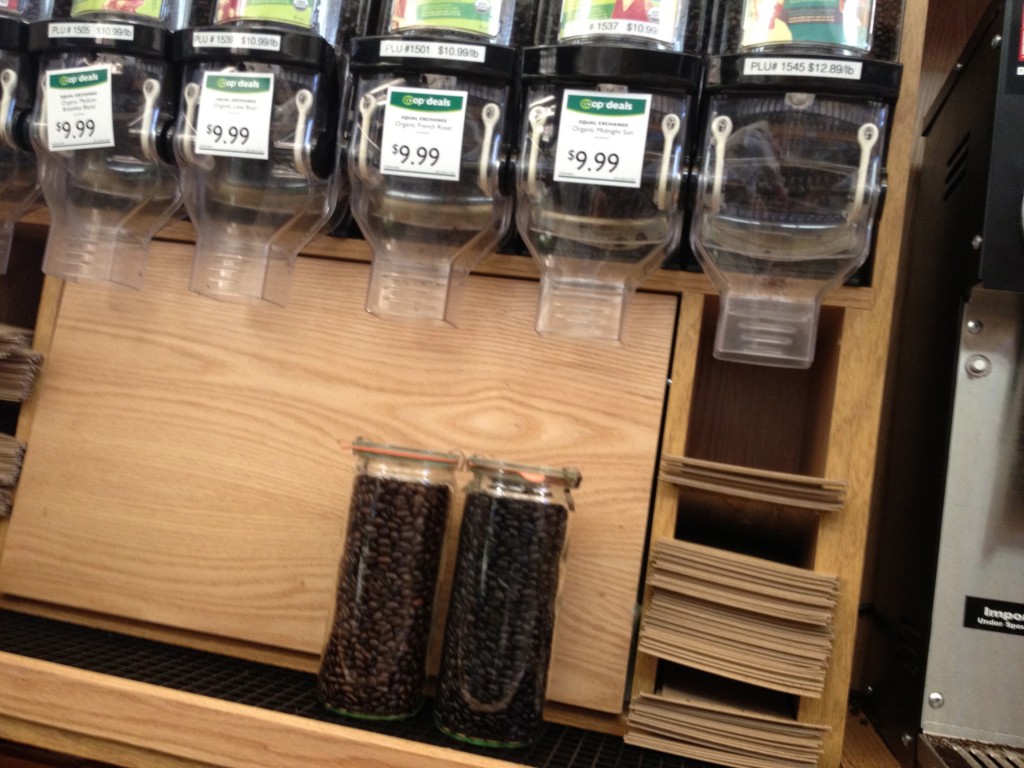 While I waited for the honey to fill my jar, I thought about how nice it was to slow down a bit and wait for that honey, instead of being rushed and just grabbing one off the shelf.
Farmers must know how to take it slow, having patients with things outside of their control. I have so much appreciation for the freshness they offer, like the butter I got Saturday from Cruze Farm Girl. I made arrangements to meet her in the parking lot, and stock up on five pounds of their most delicious, creamy, fresh churned butter.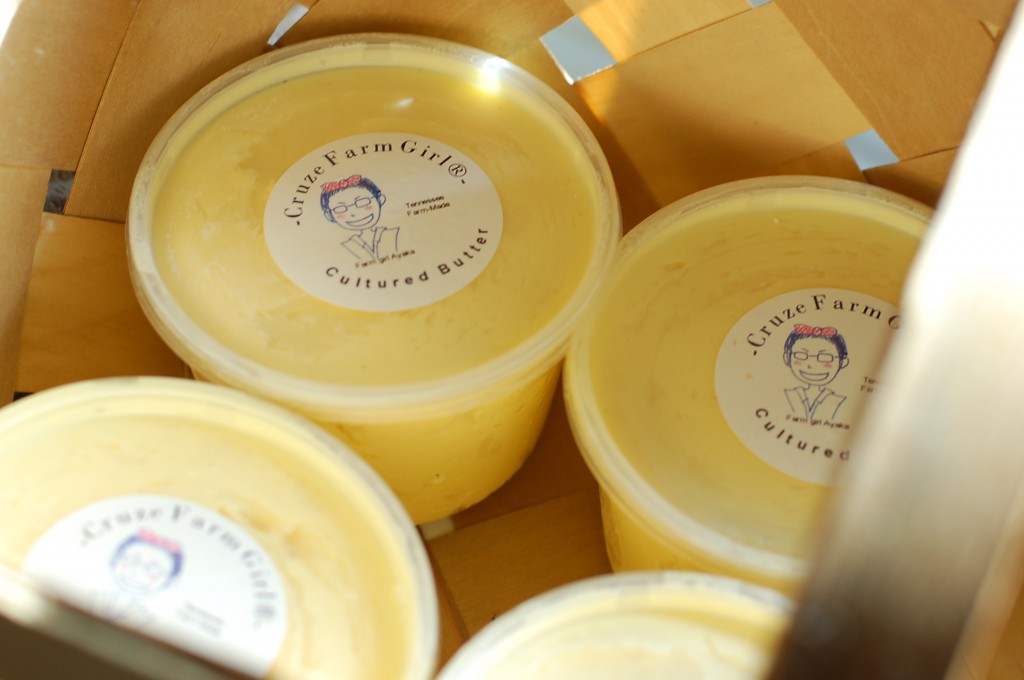 It was an added perk when I ran into two old friends there – a leader from our local chapter of  Holistic Mom's Network, and the mom behind the Chickamauga School of Art. You could tell us stay-at-home mamas don't get much adult conversation because we monopolized the cheese isle for quite some time. Another reason to love your neighborhood co-op!
Thanks for coming along.