My kids could, and would, eat pizza everyday if I would let them. We have been making homemade pizza, with dough from scratch using our own milled flour, for a couple years. Since we are in this 10 Day Real Food Challenge, I'm sharing our favorite pizza dough recipe and tools for having children make their own pizza. They love taking part in the process!
We make pizza a lot when friends are over because it feels like a party. Yes it can be messy, but in the end it's always fun, tasty and brings smiles all along the way. This Uncle Mike's Pizza Dough Recipe is great because it can be made ahead of time and kept in the freezer. (We also use this dough recipe for our Spinach Pizza Poppers.)
I LOVE when my kids request pizza for dinner and I can say yes with a feel-good mama heart, knowing we have homemade dough in the freezer to cook it, and we'll have a good time doing it.
Uncle Mike's Pizza Dough Recipe
Neopolitian Pizza – Thin Crust
4.5 cups flour
1 3/4 tsp. salt
1 tsp. yeast
1/4 cup olive oil
1 3/4 ice water
Put ice water into mixing Machine with bread paddle
Mix all dry ingredients, then add olive oil. Slowly add water until dough is tacky: sticks to bottom of bowl. Make tube of dough: Cut into 6 (I did 4) even sections. Make a ball of each section
Place dough balls onto parchment paper, spray with olive oil, wrap air tight, and let sit to proof overnight in fridge. Dough can keep in fridge for 2 days or freeze dough for up to 3 months.
2 hours prior to baking take dough out to come to room temperature. Cover with flour and flatten each ball with pin to 7 inches diameter (around 10 if you do 4 balls).
Bake pizzas at 500 degrees on preheated pizza stone for 5-10 minutes.
For a tip – put the pizza on parchment paper, from the rolling step to baking it in the oven. It makes it easy to slide on and off the hot pizza stone in the oven.
For the girls to help, I put our small children's table in the kitchen. And I give each of them their own cutting board and rolling pin to roll out their dough. The small pizza pans can be found at 
 Montessori Services
. We use small containers to hold the sauce, cheese and oil for basting on the pan. A
small silicon brush
is handy to have for this, and many other things. Children LOVE having things their size. It makes all the difference to them in everything they do. It makes them feel special, important and purposeful.
An additional pizza was made for the toddlers to share, who were sleeping at the time this was made. YUM. The moms had a pizza with pesto and olives. YUM YUM. There is nothing like good pizza and good friends to share it with.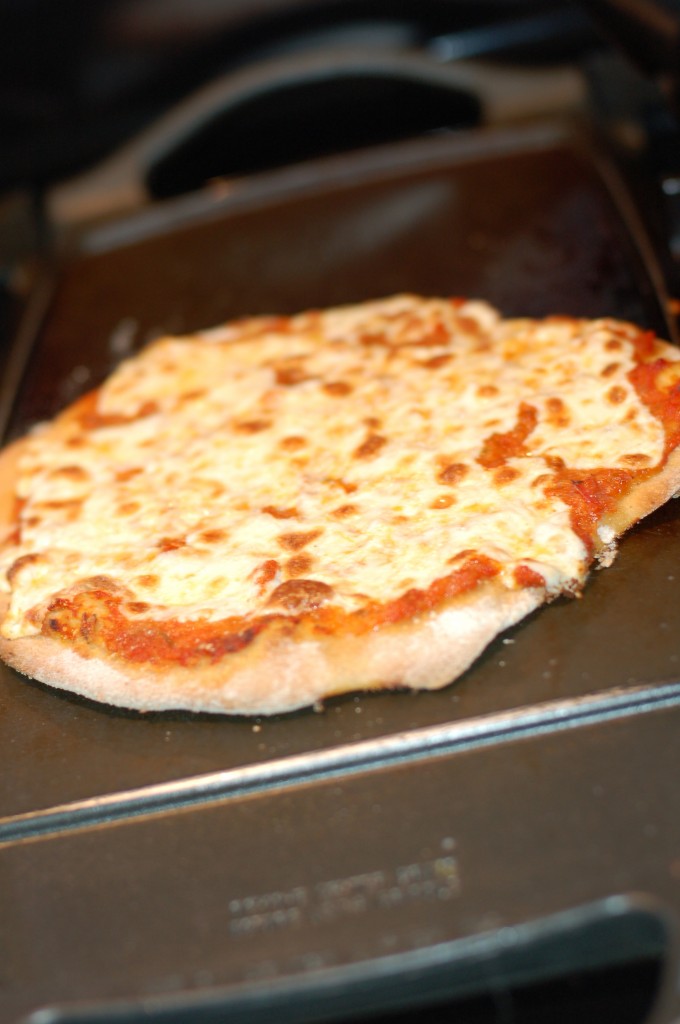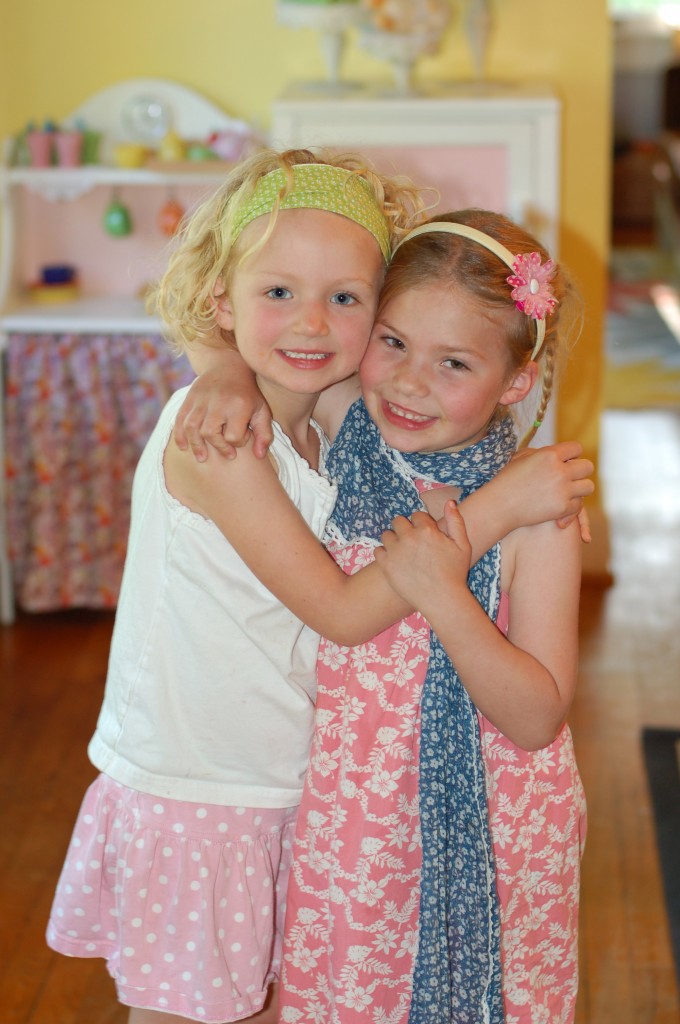 See, I told you pizza makes kids smile!