It was a tough, tough decision for us to take our very dark brown house with classic yellow trim, straight from historic bungalow times, and do anything different to it. We've lived here for six years and when our oldest daughter was two-years-old she nicknamed it The Brown House. And that, my friends, was what everyone called it. I even had a blog named The Brown House News.
On my way to the paint store for the sixth time, for more samples of different browns and different yellows, I got the crazy whim to go blue. It was the day before I had to tell the painter what color to paint the house and I had a 4:00 deadline on a Monday, when he needed to start painting. Before that it was a month-long process of removing major sections of rotted wood and replacing it with new. And scraping – oh my the scraping!
The girls held a vote with the neighbors, we all voted on blue. At 4:00 on Monday, I handed over my final choices and we didn't look back.
And now look at our new BLUE house!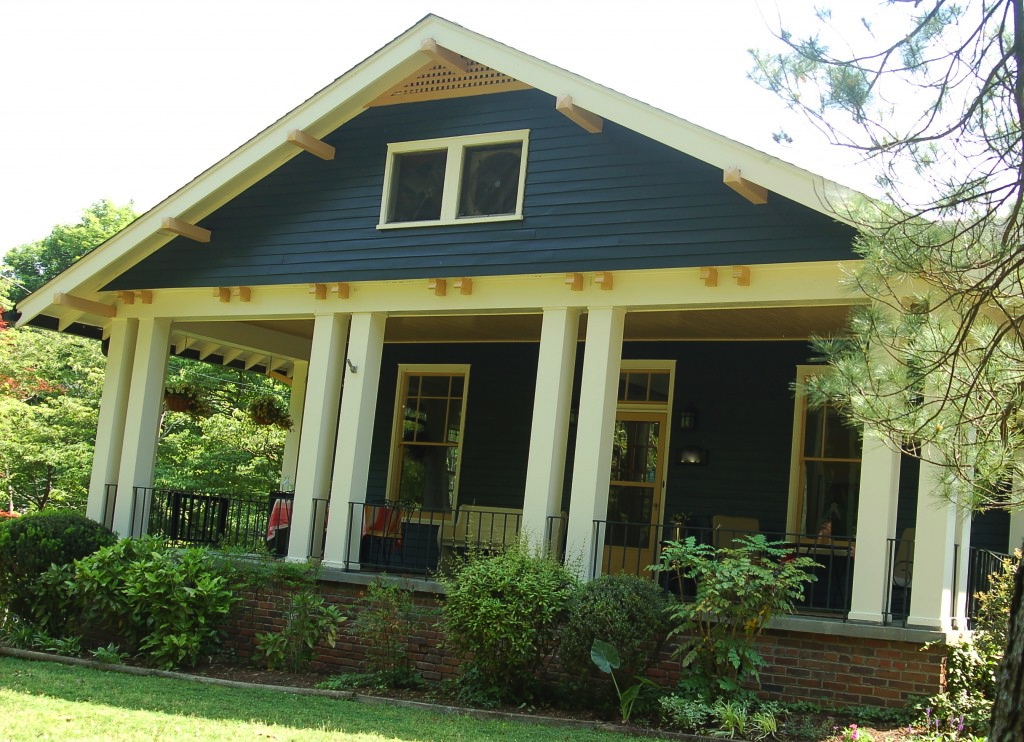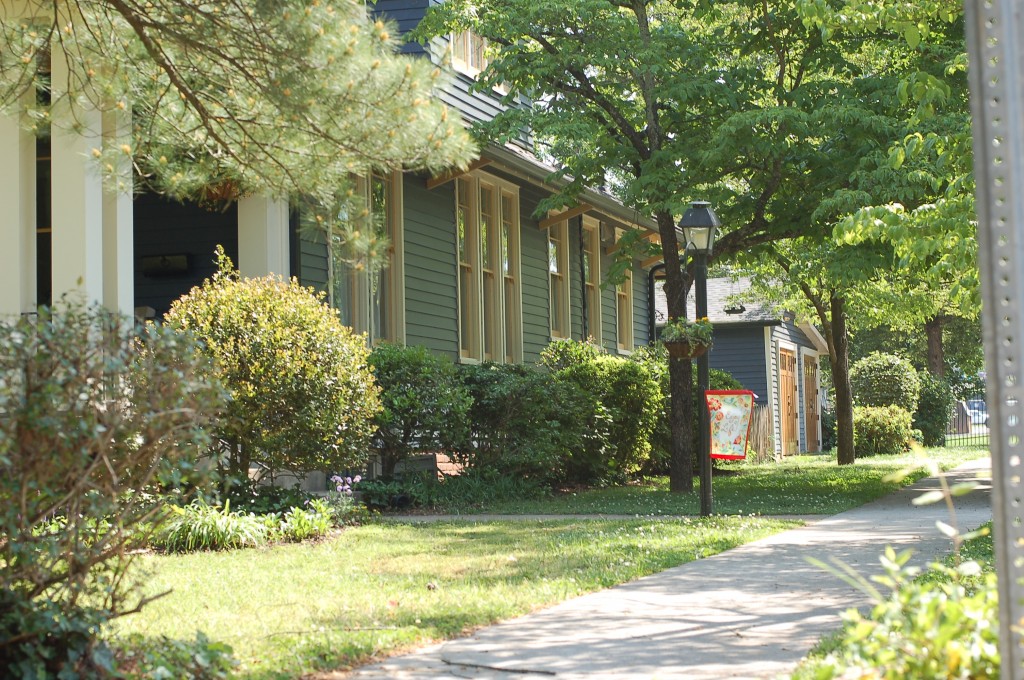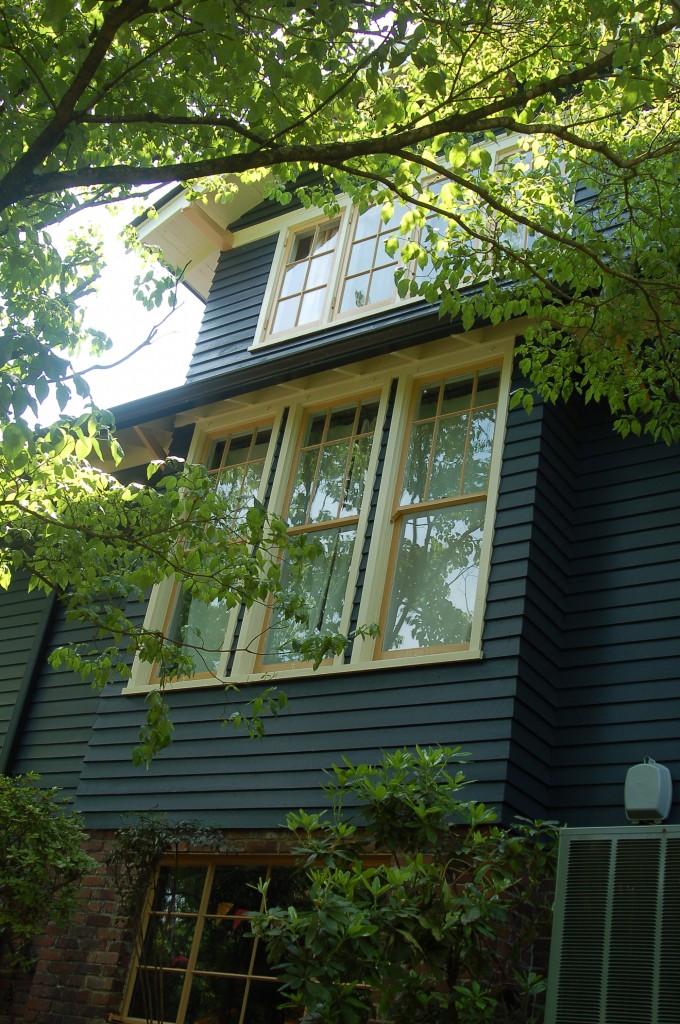 Of course, since we have a freshly painted house, I had to show our old porch some love too.
A lot of what you see, was repurposed, repainted, and recovered. For the candle holders, I dug around our basement and decided to put out some old wedding presents that were collecting dust to shine up the place. Previously this was a major kid space and dog space. Both ends of the porch are gated off, making it a convenient holding zone for muddy dogs and a place for kids to make a mess.
Now this is a grown up space, and the kids head to the backyard with the Mud Pie Cafe, Picket Fence Chalk Board, Rope Swing and more.
Below is a view of the items that were repurposed and found a new home on the porch.
They are: an antique candelier that used to hang in the trees at my childhood house, a fancy napkin holder turned candle plate, a big glass candle holder from our wedding decorations, vintage glassware with doilies, a black cabinet that now serves as a place to set food when we eat outside but was previously an ugly green thing in our basement collecting unnecessary belongings, the small black table by the door, more silver wedding plates and doilies, plus the chairs and table set that we purchased from a thrift store when we got married – with seats that have been recovered again and again. 
As for the other things you see. The church pew came with the house and we repainted as well, to match the trim of the house. The rugs and tan chair covers are new. And the plants and the rugs. Everything else was repurposed or reused.
Now, if anyone is looking for me. I'll be on my porch!
For more before pictures, and documentation of the exterior renovations, go here.