Last weekend we went to a birthday party for an eight-year-old who wanted a fairy party, in a park, with carnival games and volleyball playing. Lucky for her, we have a park that fit the bill. And she has a mom who embraces these ideas, helping her make them happen.
I thought some of the ideas were so great I wanted to share them with you.
I'll start with the carnival games, made and designed by the eight-year-old herself. With a prize area that included the children making their own goodie bags with stickers, erasers, hair clips and candy.
Other activities included decorating a beach ball and making a fairy wand, kid-ideas inspired by supplies from the dollar store.
The mom and daughter made the homemade cookie cake together, using special chocolate produced in a facility with no nuts since her little sister has a nut allergy. The birthday girl requested a bake potato bar for the main entree at the party, with hot potatoes and all the fixings laid out from home. There was also butterfly shaped sandwiches with decorative flowers, which was what my daughter chose.
It was a fun time for all ages.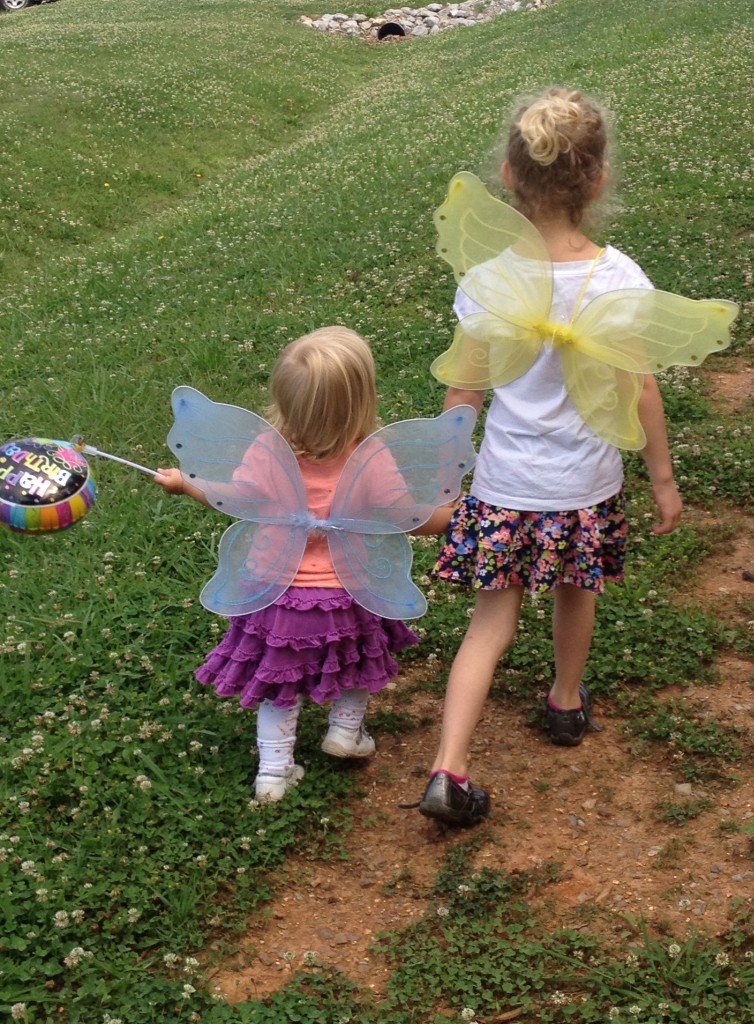 With lots of fun for the birthday girl. She is a special friend of ours, that we have known since these two girls where babies. They were part of our very first play dates we had when we moved to Knoxville in 2005. And the moment I saw their matching stroller in the driveway, I knew us mamas would be good friends. They are neighbors of ours. And they give us one more reason to renovate our house instead of moving. Happy birthday girl. Here's to the next eight years!