Today was the first day back to school for my girls. To welcome getting back into the school routine, I had some surprises laid out this morning. Including these new dresses, sewn by me.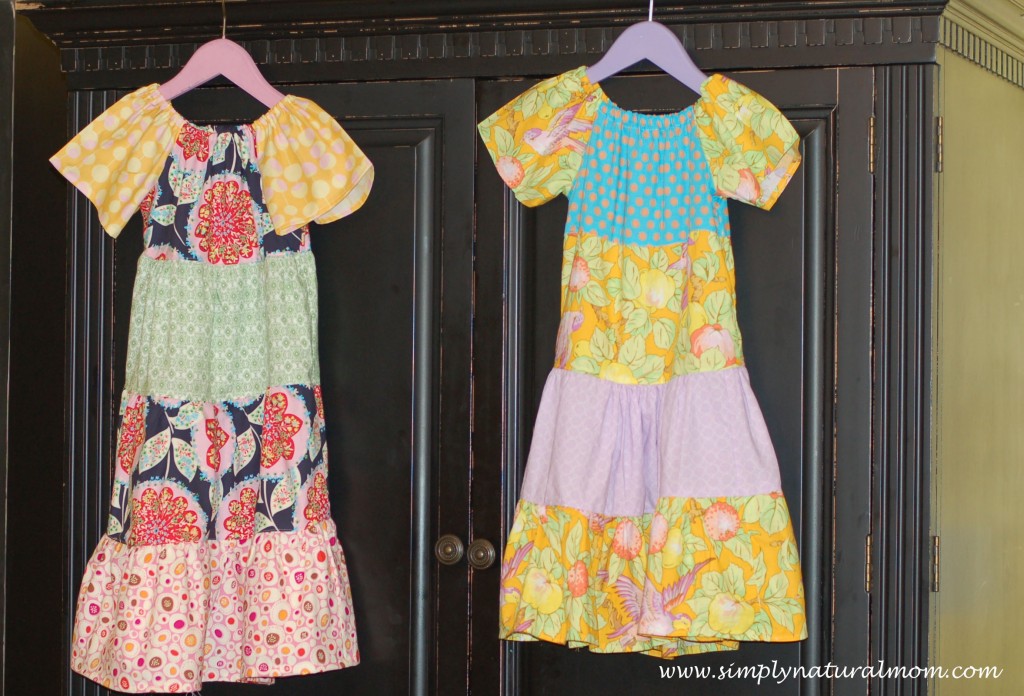 My goal was to sew one for each girl, using this 3 Tiered Peasant Twirl Dress pattern by Teeny Couture on Etsy. But my midnight oil ran dry (around 3 am), and there was not enough hours for me to finish a third dress for my toddler. Instead she wore a new dress by Hanna Anderson, that I bought for a back up incase I didn't get hers done.
But for the official school age girls, there were new made-by-mom dresses waiting for them at the breakfast table. Plus a special treat of cinnamon rolls that was enjoyed by all, and a message of on the mirror. To write on the mirror I used Chalk Ink, one of my new favorite things.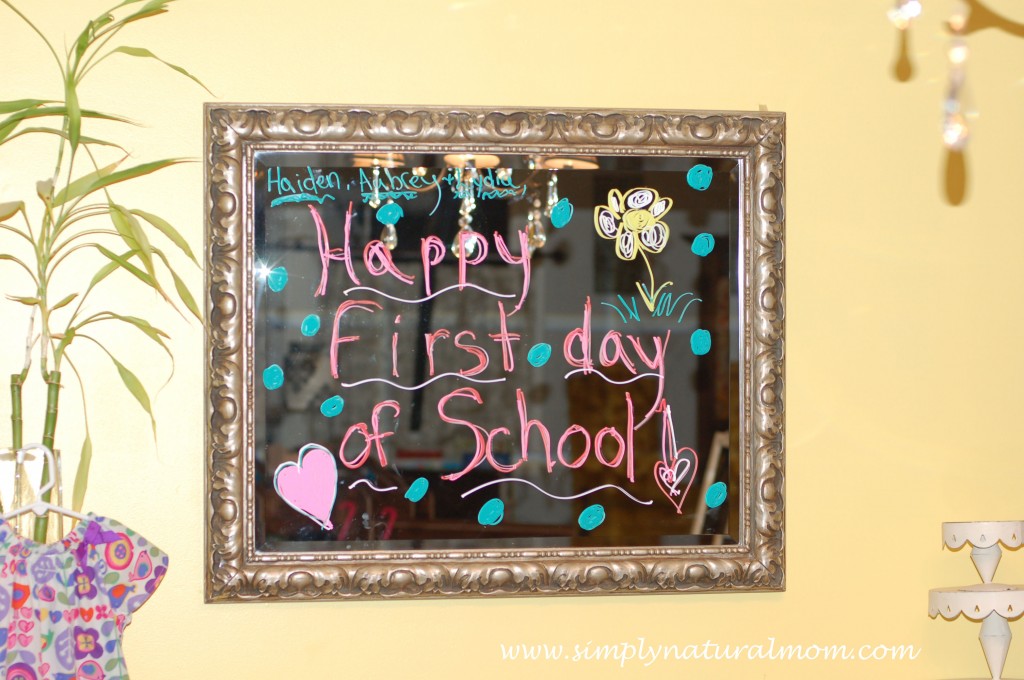 The girls go to a Montessori school that doesn't have official grades. My oldest daughter will be a second year student in her mixed aged classroom of what could traditionally be referred to as, first, second and third grade. And my middle girl will be third year student in her mixed aged classroom, otherwise known as kindergarten! So yes, I have a kindergartner. Although it's not a big rite of passage because she has been attending this school since she was two. Still, the first day of school is always a big deal.
What's even a bigger deal, is that my toddler will be attending full-time school this year, opposed to going only 12 hours a week like last year. So other than having enough time to cram in a run to the grocery store and make it back in time to pick her up, this will be the first time in nearly eight years I don't have a baby or a toddler home with me for extended hours during the day. So yes, it was a BIG morning.
Here are the dresses in action, with twirls and sister smiles. And a toddler going to big school for the first day – to the same school as her sisters.
The girls ran into their classes, anxious to see their friends. My husband and I took our time walking this little sweetie to the toddler class, stopping to see the flowers along the way.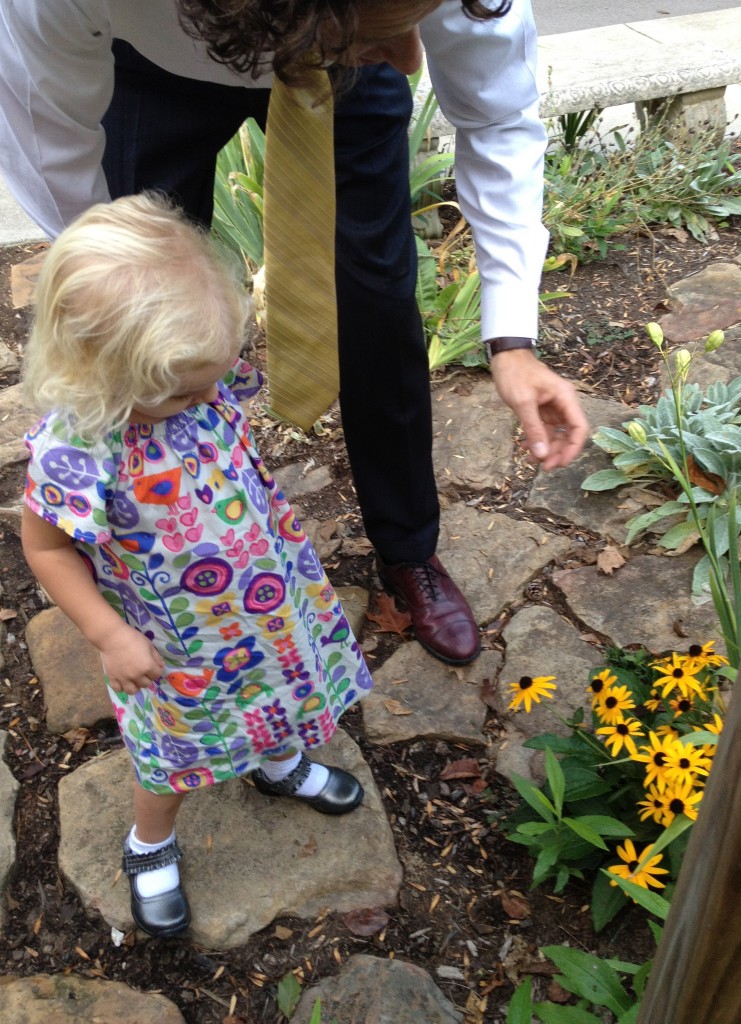 Then this toddler walked to the gate, opened the latch and continued onto the deck and into her class. Just like a big kid. Just like her sisters have done before her.
Ahhh, school is back!