While I've been away from this space the last week or so, trying to manage all the things needing my attention at home and with my family, a lot has happened in our little world.
My middle girl is now six. We celebrated with a bowling party, where she could be surrounded by as many friends we could find to attend a birthday party in what fill the hectic Saturdays of December.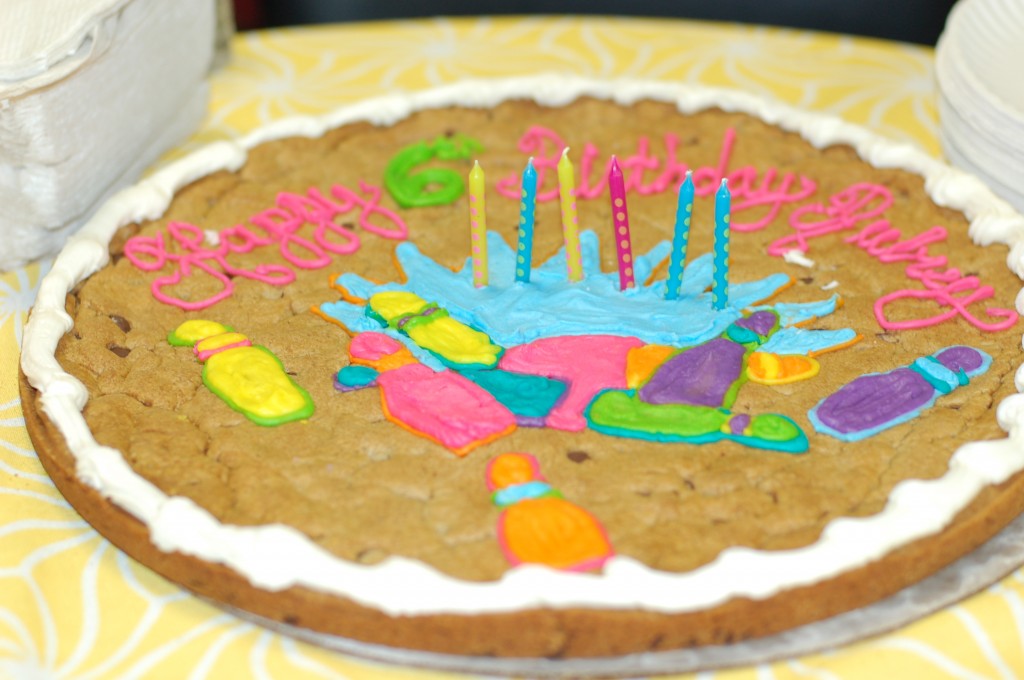 Among the busy times of getting ready for the holidays, I dawned on me that I didn't prepare any take away treats for the kids at the party.
My husband  begged me to "start a revolution," and skip the treat bags, or takeaways that kids usually leave a party with these days. He has zero recollection of ever attending a party as a child where this happened. I think I do, but I could be fogging those days together with today's party planning times. 
Either way the effort, time and money that usually goes into the small treat bag, movie or handmade goodie – was one more thing on my to-do list that I have been desperately trying to pair down during this holiday season. I wanted to follow his lead, but doing nothing seemed like a party sin. Because if you haven't noticed before, I do throw good kid parties. 
I put this post on my personal Facebook page: "Brian is begging me to "start a revolution" and skip the party bag at my daughter's birthday party – because he has zero recollection of ever getting one as a kid at a party. I have, in the past, gone a little over the top in this department sewing tea party tablecloths for kids. BUT does anyone not do it all??? That seems like a sin to me."
Within an hour there were 30 comments of all my friends showing their despise for the traditional sugar laden, plastic filled treat bags in a day when children receive too much stuff as it is. I felt empowered – and started the revolution!
Instead we had balloons at the party, which the kids loved running around with, covering them with stickers and finally, taking one home. And that was the take-a-way gift. Simple, perfect, classic fun.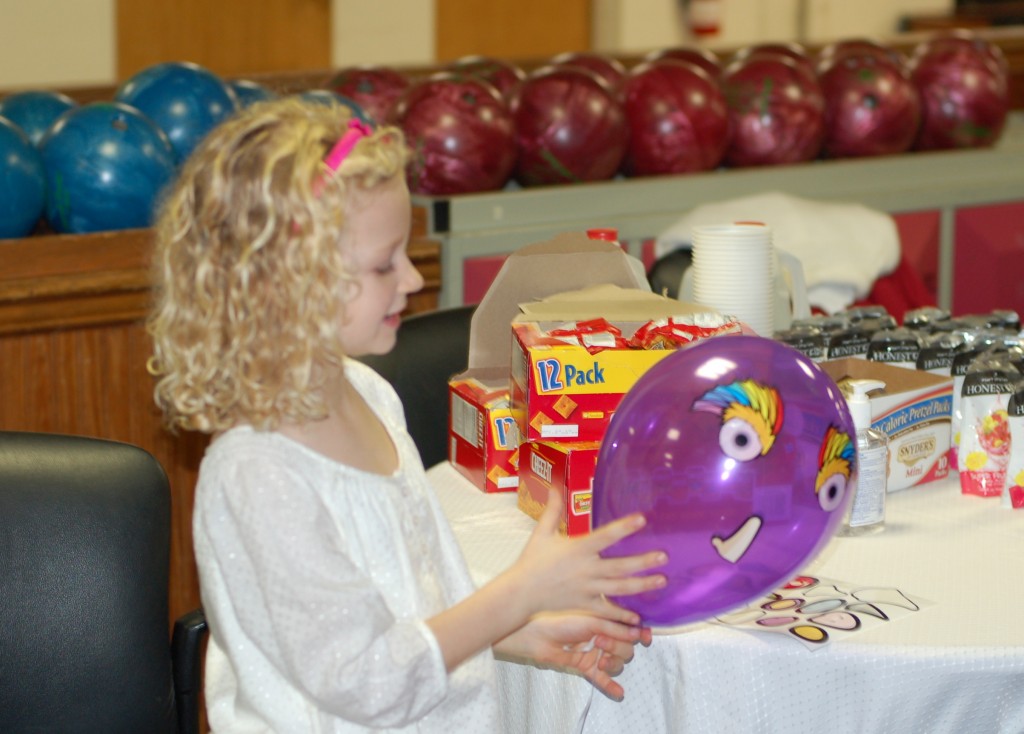 The bowling party as a whole was perfect, easy and affordable. The kids from ages 3-10, boys and girl, all had a blast. And the parents bowled too. Most importantly, my birthday girl thought it was great!
We also celebrated at home, because we like birthdays and every girl should get two cakes right? I'm selfish with birthdays, I must admit. I'm all for a party but I want my quiet moment at home, to celebrate another year of my baby getting older, to sing Happy Birthday, and have her all to myself.
Her sisters feel the same way.