While this may not constitute as a healthy snack, when there is a craving for something a little sweet, this is my new go to cookie – Double Peanut Butter Chocolate Chip Cookies.
The recipe is my own version, adapted from the recipe provided on the bag of Sun Spire brand peanut butter chips. I have a vegetarian child who won't eat peanut butter, but likes these cookies. So to make them more like a snack, I add more peanut butter, less sugar, use wheat flour and organic cocoa chips. They are a crowd pleaser.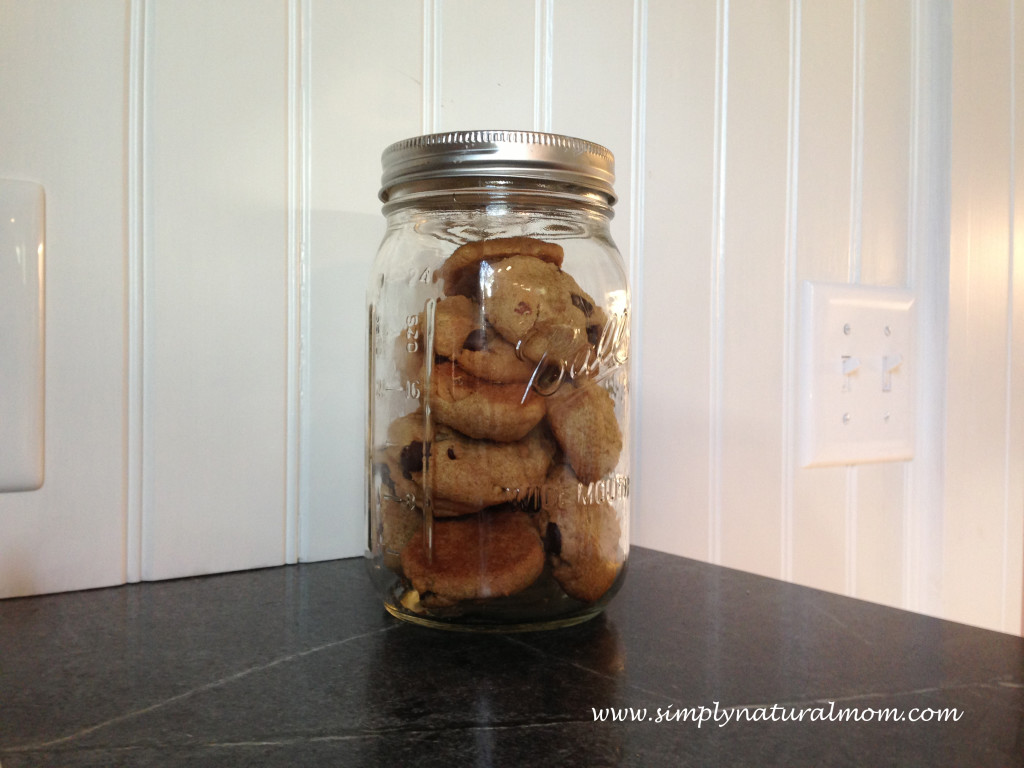 Double Peanut Butter Chocolate Chip Cookies
Ingredients
1 cup fresh ground peanut butter
1 stick of unsalted butter, softened
1 egg
1/2 tsp of vanilla
1/4 cup brown sugar and 1/4 cup white sugar, combined
3/4 cup whole wheat flour and 1/2 cup white all purposes flour, combined
1/tsp salt
1 tsp baking soda
1 cup peanut butter chips and 1 cup chocolate chips, combined
Instructions
Preheat oven to 350 degrees. (I use convection bake at 350.) Sift together flour, salt and baking soda. In separate mixing bowl cream together butters and sugar, adding vanilla extract and egg. Then slowly add in flour mixture and fold in peanut butter and chocolate chips.
Roll into balls and place on cookie sheet. If time allows – roll dough into log and refrigerate before slicing them into nice flat cookies. Either way works fine. Bake for 8-10 minutes, cool and eat.
Note: if you make small enough cookies, the recipe makes enough plenty dough to freeze half of it for later. 🙂