Springtime means LOTS of greens and LOTS of salads here. This basic vinaigerette recipe makes every salad, and ever green – from arugula, spinach, field greens to chinese cabbage – taste great. And it's versatile for a changing palate. I change up what kinds of vinegar I use, from something heavy like balsamic, or a lighter white wine vinegar or an apple cider for something more savory.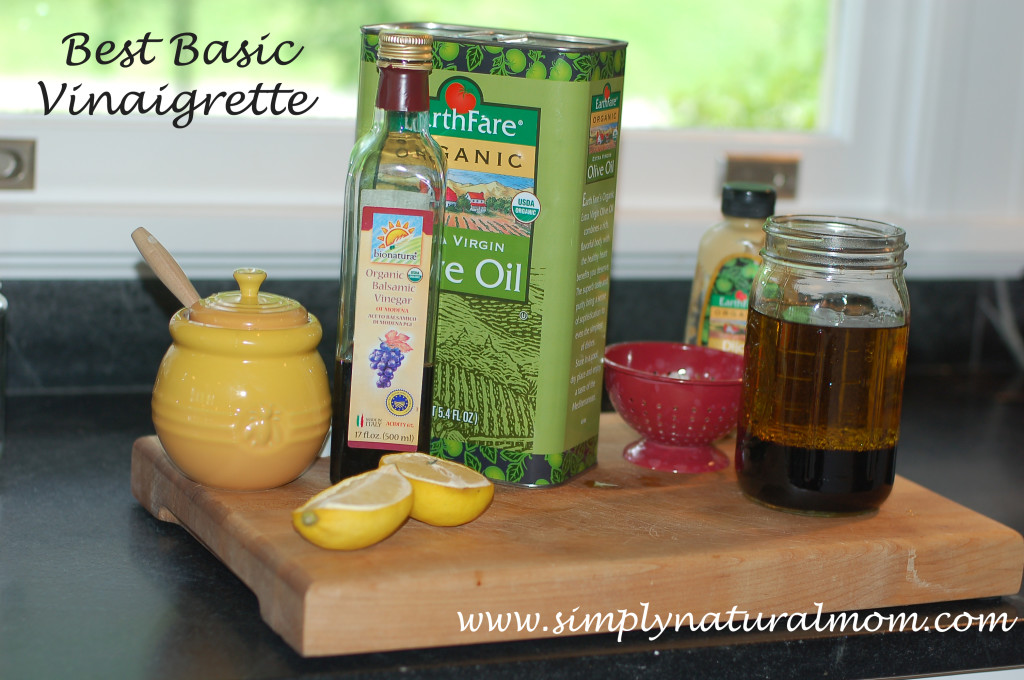 Best Basic Vinaigrette
1 cup vinegar (you can use balsamic, white or apple cider vinegar) to 2 cups olive oil.
1 garlic clove minced
1 half fresh squeezed lemon (or and orange works too)
1 tsp of Dijon mustard (dried mustard works too)
1 tsp of honey
fresh ground salt and pepper.
I make batches in mason jars and store it in the fridge. The oil will separate and solidify when refrigerated. I place it on the stove while making dinner to warm it enough to break it back up, shake and serve.