This summer one of the freezer drawers in our kitchen fridge has been designated for popsicles. It gets added to almost daily, as we pour our leftover smoothie concoctions into molds, freeze and make them available for anytime snacks. All the kids that float through these doors knows about this freezer drawer and our habit of popsicles here. They have become a staple and we keep a plentiful supply.
This summer we've been trying new recipes, and I've been filling requests from the girls for different color popsicles.
Our stand by recipe is always lots of strawberries. Then someone asked for Orange. And someone asked for something sweet. Next up was yellow, green and more sweet.
Following are new additions to our freezer drawer, as well as some new popsicle molds we added to our collection.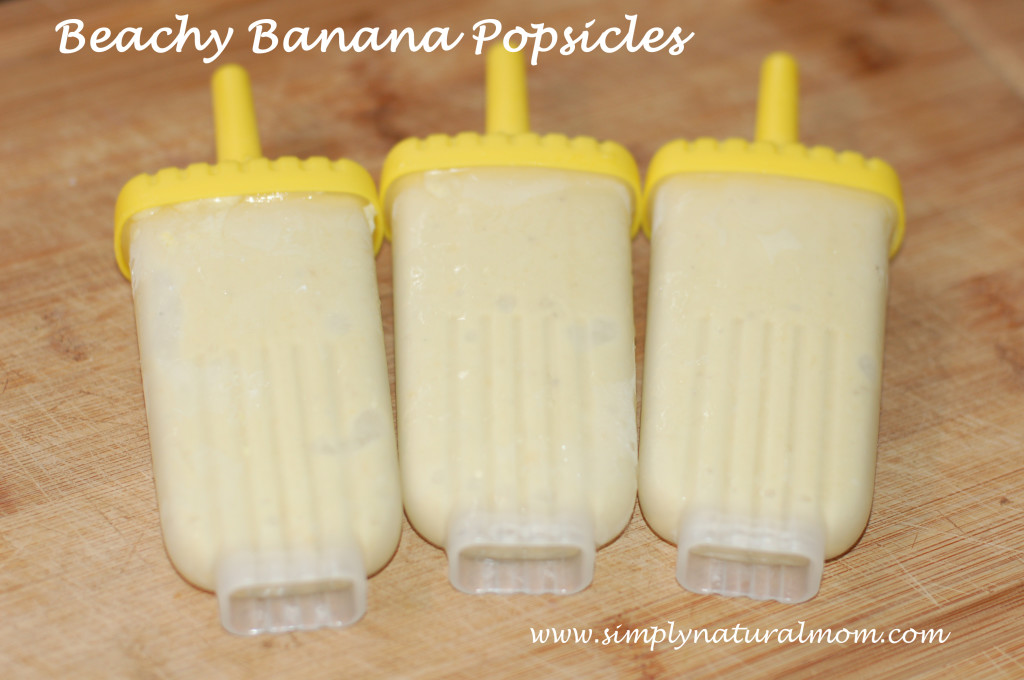 Beachy Bannana Popsicles is frozen peaches, bananas, pineapple, tangerine juice and greek yogurt – with one scoop of vanilla whey protein powder that makes it like a shake, with an added dose of protein since my kids eat little or no meat. I fill my food processor (my blender broke and I have yet to replace it) up with as much frozen fruit that will fit it in, then use about 1 cup of yogurt and as much juice as I need for it blend without being too thick.
That's pretty much the process to all our popsicles, when making large batches to keep the freezer drawer full.
Green was the next color we added to the mix. It's my middle girl's favorite color so she was perfectly fine with using spinach to make them green.
Green Popsicles is frozen spinach, pineapples, green fruit juice, vanilla yogurt, and vanilla whey protein powder. She loved the smoothies as much as the popsicles. And I used 1/2 bag of frozen spinach! I swear, the secret ingredient is the whey protein powder.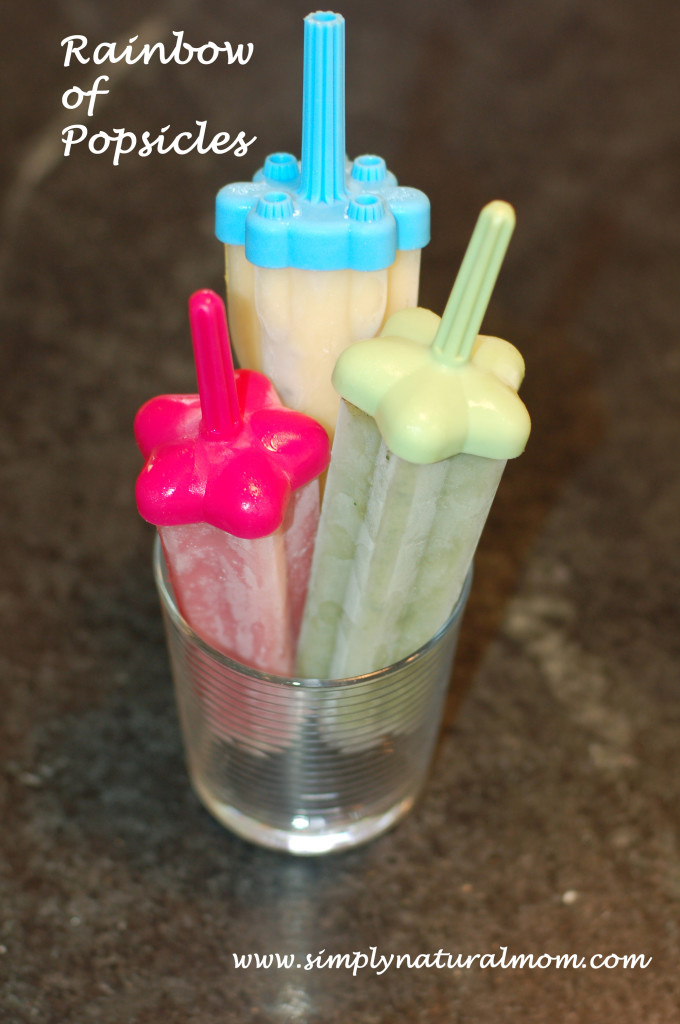 In search of some more popsicle ideas I ordered the book Perfect Pops. The first thing the girls wanted to try was the Neapolitan pops.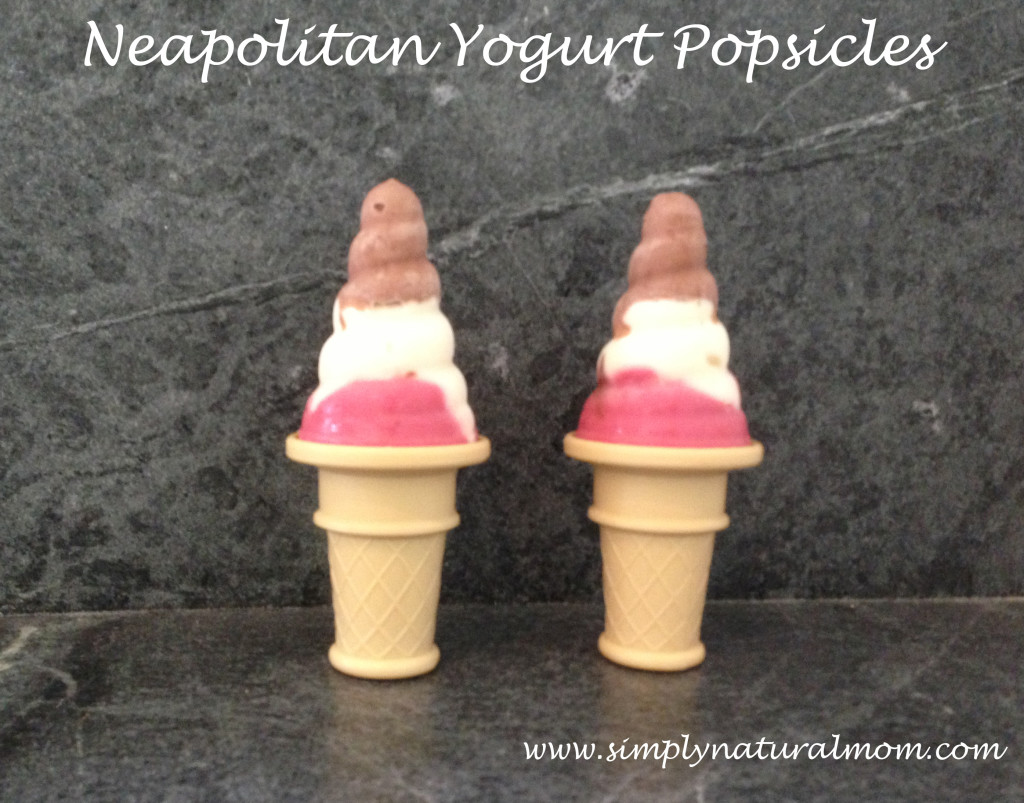 The ingredients for Neo-Neopolitan Pops are yogurt with chocolate syrup, frozen for 30 minutes in order to make the layers. Then vanilla yogurt for the middle layer. And strawberries (we used rasberries) blended with yogurt for the last layer.
I was surprised the girls didn't care for the chocolate layer and requested I cut it off! Seriously. Anyhow, these new ice cream cone molds were a hit!
I think purple might be next……