Banners brighten up everything. And there is no need to have a party to have one. Even though having a party last week  DID inspire me to stay up  until 3 am one night sewing/making three banners. I can not explain it. There was a part of me that needed to create. So I did.
Since the party they have found homes in my house. Hanging on doorways, indoor windows adding a boost of happiness in my laundry room.
Incase you didn't catch them in the last few posts. Here's a little more detail on them.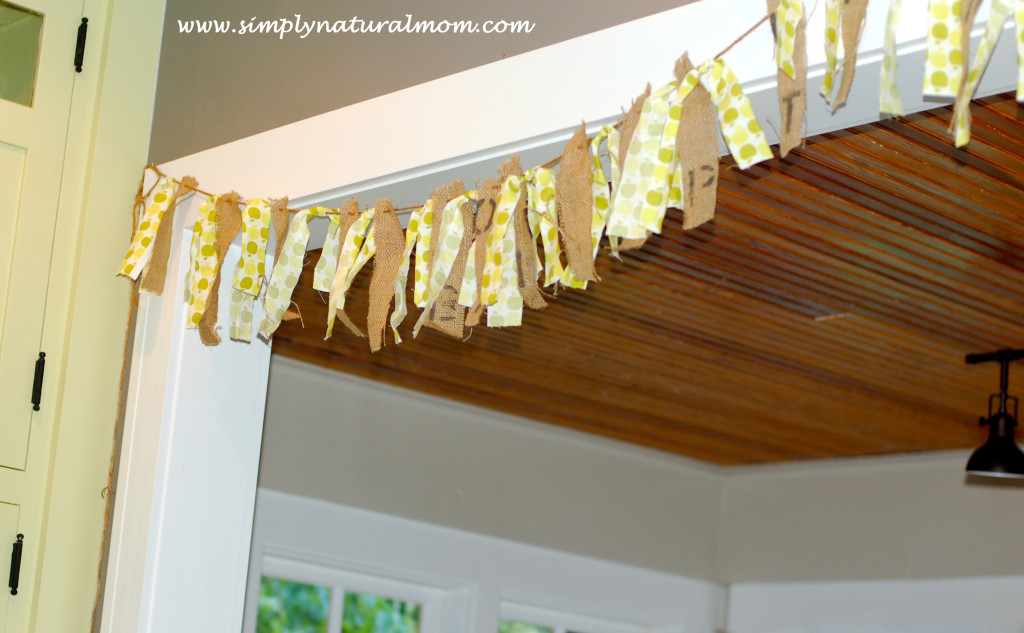 The first was made with vintage burlap coffee sacks, cut in strips and hand sewn on a piece of twine using the end of an awl  – a sewing notion that is a metal stick with a round end for poking out the inside corners of things sewn inside out, and an end like a large needle for threading elastic through waists. I tried a large blunt needle that I use to teach my girls to sew but it didn't work as smoothly as the awl.
After I sewed all the burlap pieces I laid it on a table and tied the other pieces of fabric around the twine. SO easy.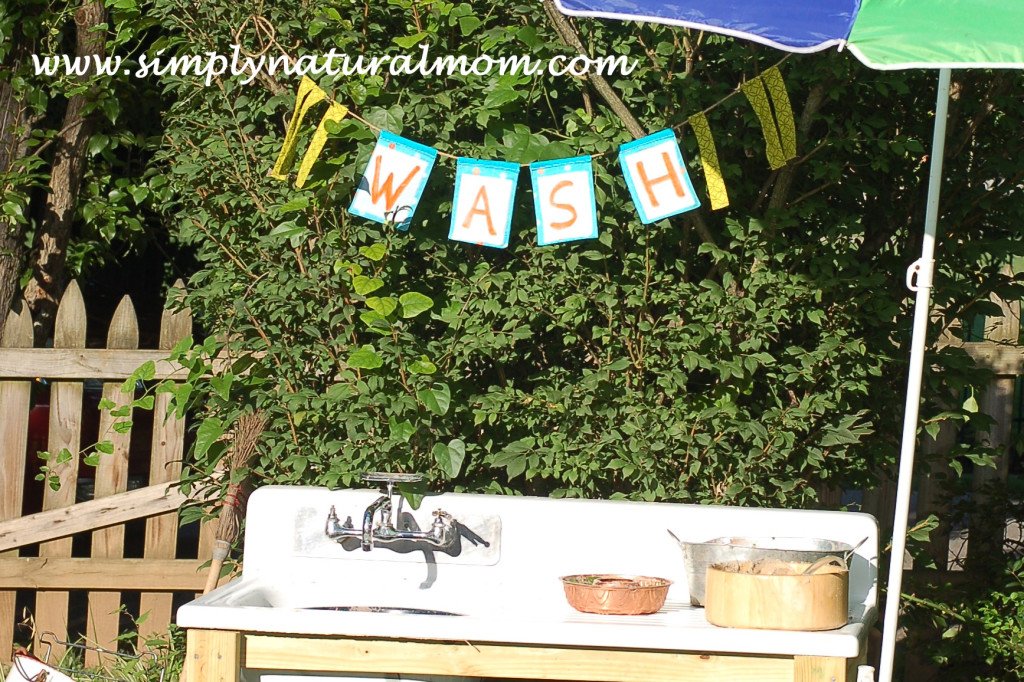 I had been waiting for several weeks to share our new Mud Pie Sink, until I made the proper banner to finish off the fun.
To make this one I first cut the blue fabric in long enough strips to sew the tops over, to thread the twine through the tops. There is two layers, contrasting on the back and front, which are sewn together. I did not do the rest in the order that would have been suggested by the fabric crayon manufactures. Because next I used heat'n'bond to iron on the white fabric. Then sewed a zig-zag stitch around the white edges. The last thing I did was used fabric crayons to write out the letters. Risky I know – no margin for error at that point! But I had planned to use fabric paint and I didn't have time for it to dry before I sewed it all together. Then I found the crayons in my stash and I liked them better. The green strips were leftover from another project. I hope that made sense.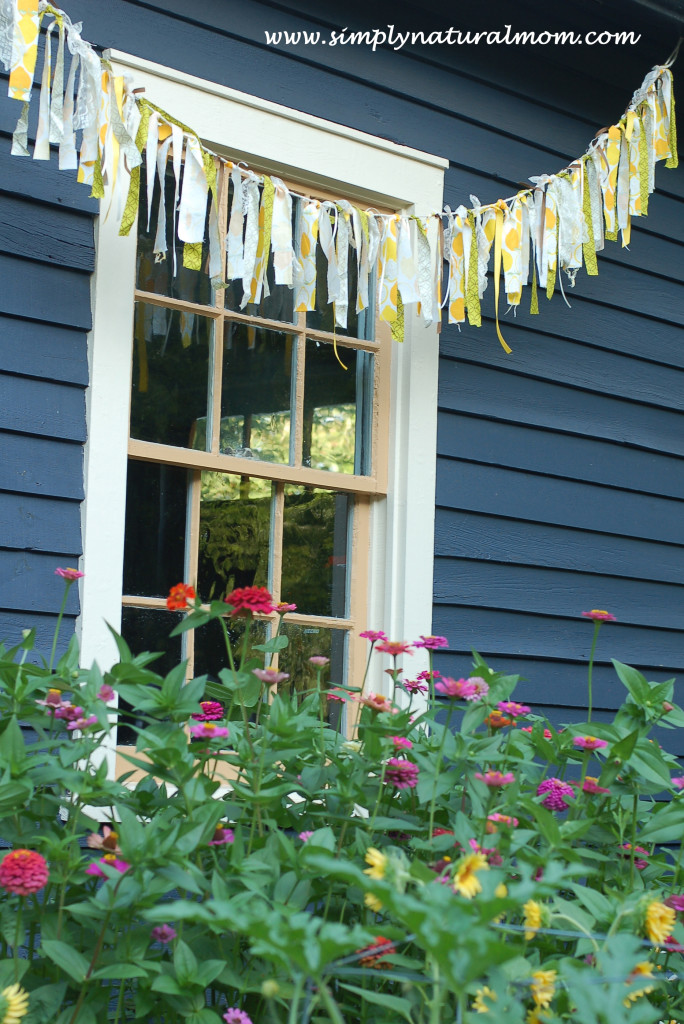 This banner turned out to be my favorite. It is yarn, about 1/2 yard of fabric (two different types) cut into strips – long enough to tie and still be long on both sides – leftover lace given to us and ribbons from my scrap bin. It was all tied on. No sewing required.