I'm a sucker for Valentine's Day. I really am. I don't love all the comercializaion of it. But it's a fun a way to break up the doldrums of February – a hard, cold month with not much excitement going for it otherwise. Unless you count snow of course.
Once you have children, Valentine's Day if for the kids.  I never expect anything romantic about it and I surely don't want to set those expectations for my daughters. It's just a fun excuse to decorate with doily hearts, make banners, treats and get a little sewing in.
Speaking of sewing….this is what my girls will be wearing to school tomorrow. The first two skirts were made from a bundle of fat quarter fabrics, cut equally and sewing together with an elastic waist. The fringe decoration was extra fabric I had, cut in a one inch strip and basted through the middle to form a ruffle affect – then sewn to the skirt. To make them more Valentine's like, I did a matching appliqué heart on old shirts we had at home.
My oldest daughter has been taking a sewing class from a local textile artist on Saturdays, to feed her desire for fashion designing. She made the below skirt in class, designed from her own sketches. I did the quick appliqué shirt to match.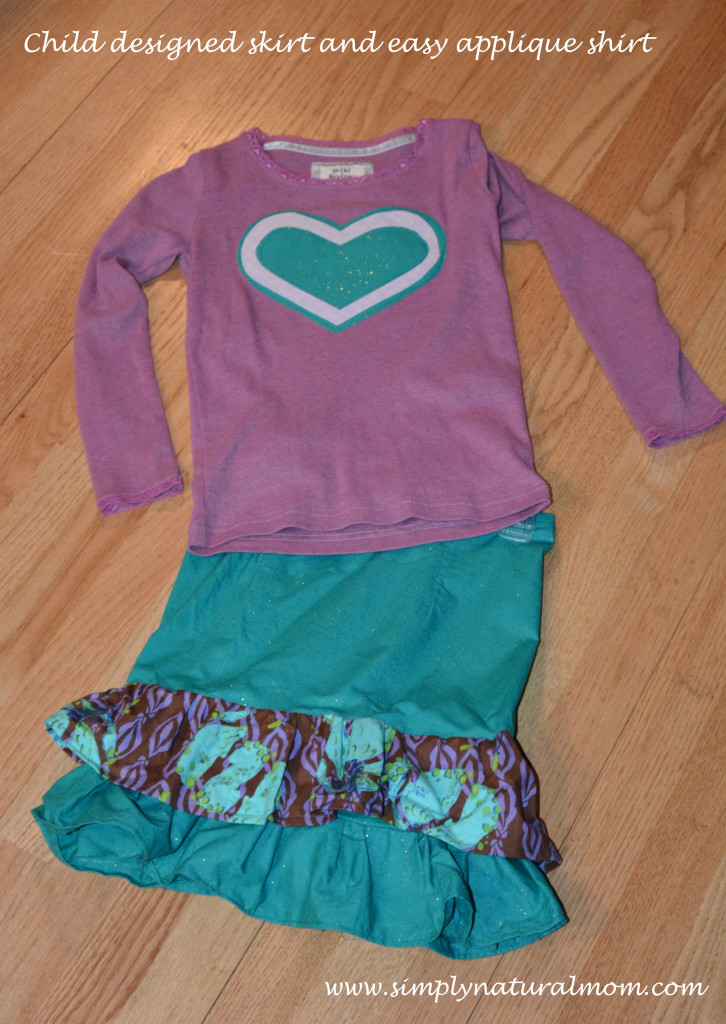 And yes – while most of the area is out of school still due to snow – my kids will go to school tomorrow. THANK GOD! We have had a lot of snow this year and the wussy, cancel school for a little bit of slush or the threat of a snow flake is well…..I really shouldn't go there. I'm just thankful my girls go to school where a little snow never scares anyone away. So off the school they will go, where Valentine's Day is the best day of the year.
Valentine's Day at school is at the annual bake sale and the children are over joyed by the excitement of getting to have sweets at school (which otherwise never happens).
Also at the bake sale are homemade gift items. My Eucalyptus Bath Salts are such a huge hit here (literally one of my most popular posts) it gave me the idea to make lavender bath salts (by just switching out the essential oils). Doesn't Lavender Bath salts for Valentine's Day sound lovely?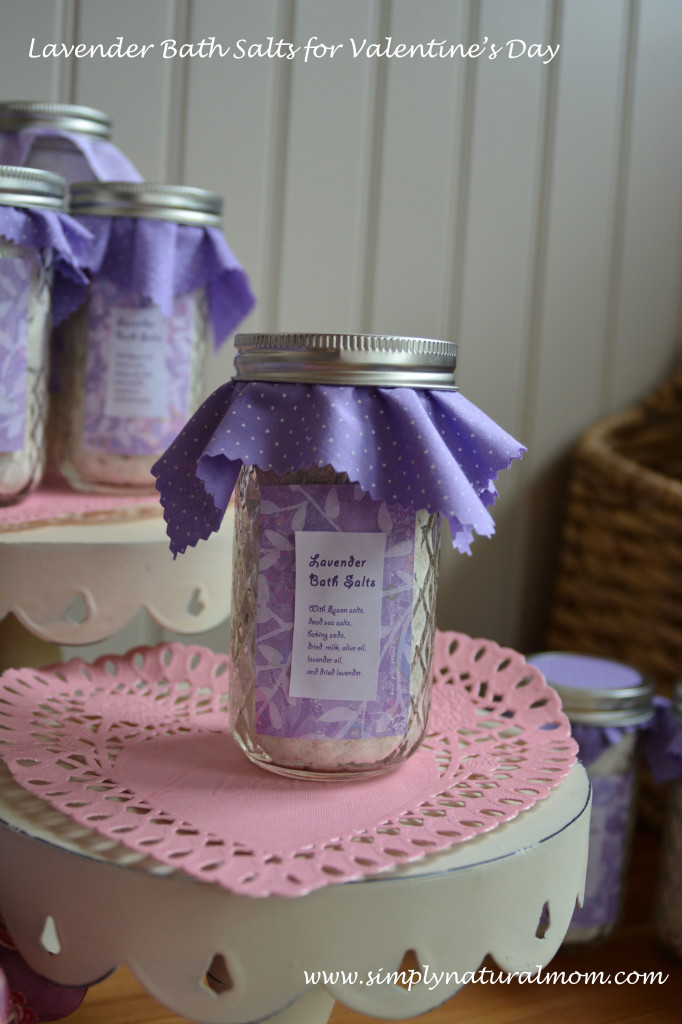 Here's the full display I took to the sale.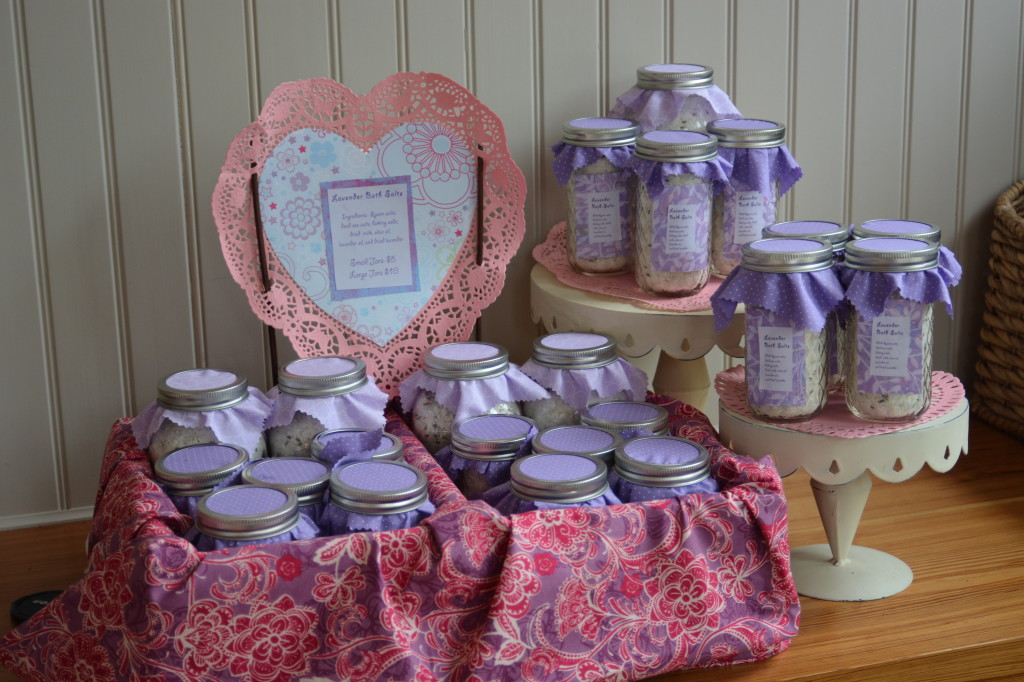 The big box store affect on Valentine's Day can be nauseating, but with a little creativity, a home made Valentine's Day is really fun. I had wanted to do a post on all my favorite nature inspired and homemade Valentine pins on Pinterest, but with all the snow and travels we've had lately it just didn't happen. However, if you looking to do a little perusing for ideas for next year – and cute banners (oh my!) here's my Valentine's Day Pinterest board.  So check it out! Even if you don't acually make anything!
And have a lovely Valentine's Day.