I've left a big gap here on this space the last month, while I've had to focus on other things keeping life busy. So I'll hop right into the biggest news of all I have not shared, and maybe you'll understand why I've been more absent and too tired to stay up late blogging anymore.
Here are some clues from out scavenger hunt, for the big gender reveal we did for the girls. The video we have of them doing the scavenger hunt is priceless, even the end where the two little girls are honest about their hope for a brother – We just had to laugh!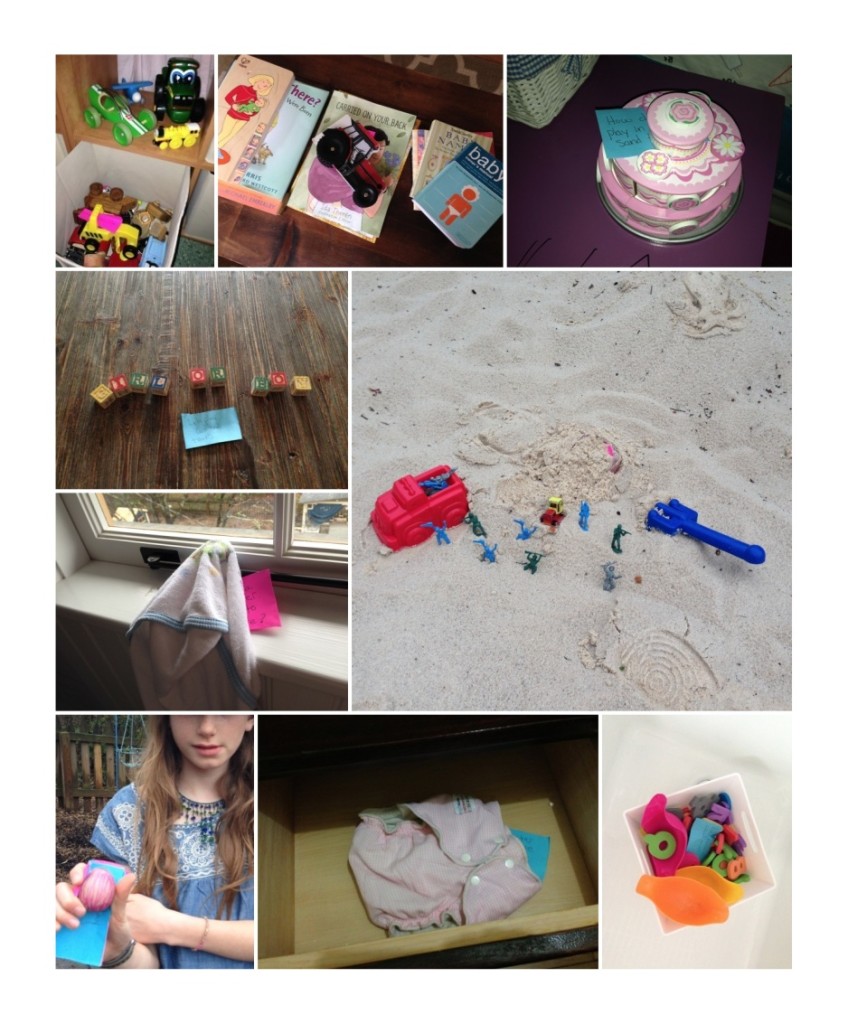 The hunt kept them running around through the house as it went from boy clue to girl clue, then ended with a PINK egg in the chicken coop.
So it's a GIRL! F-O-U-R girls!!!
We are expecting her arrival mid-August. The anticipation leading up to finding out if it was a boy or a girl was fun too. We waited till I was about 15 weeks to tell the girls I was even pregnant. The girls are intuitive. And yes they were starting to question and comment. However they didn't really believe I would get pregnant again. So the big sisters were skeptical when our five-year-old came to wake them up one morning with the news, "Mommy has a baby in her belly." They needed an ultrasound picture as proof.
Then we went to Colorado (and yes I skied pregnant, carefully!) At 18 weeks we found out it's a girl and local word started traveling fast. Now I'm 24 weeks and waiting for summer to fly by – because you know it will! And we are soon to enter full-blown baby fever here.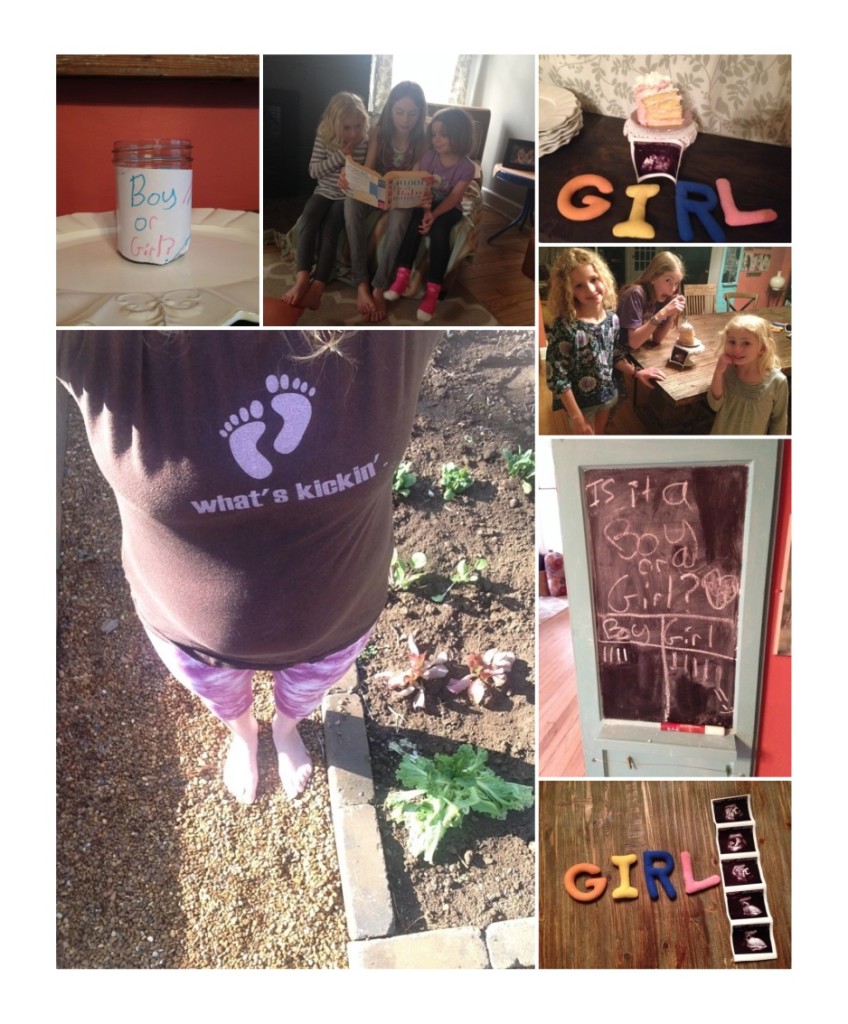 The dissuasions have moved on to names now. We are all over the board – litterly as the blue chalkboard has turned to names being discussed daily. Even the girls' friends from school have handed me lists of their favorite names. I never imagined having an almost 11 year-old and a newborn, or being a new mom again at age 39. But now that it's happening I've totally accepted we are not in control of this journey, how we shape our family or really much of anything else.
This is going to be everyone's baby. My oldest has calculated her baby siting age and her going rates. And it's already been determined this baby girl's feet may not touch the ground until she is two-years-old. And I'm already thinking about how to sew a baby wrap for my oldest girls to wear her!
Yes there is lots happening here. And it's really all just beginning.