Baby girl was baptized on Sunday at the presbyterian church where we are members. The sermon was about things in faith that turn our water into wine. I believed in my heart and soul that our family needed another baby to complete us. I fought for her. I believed in her before I knew she was a her. Because I knew I had to. I needed her. She turns my water into wine.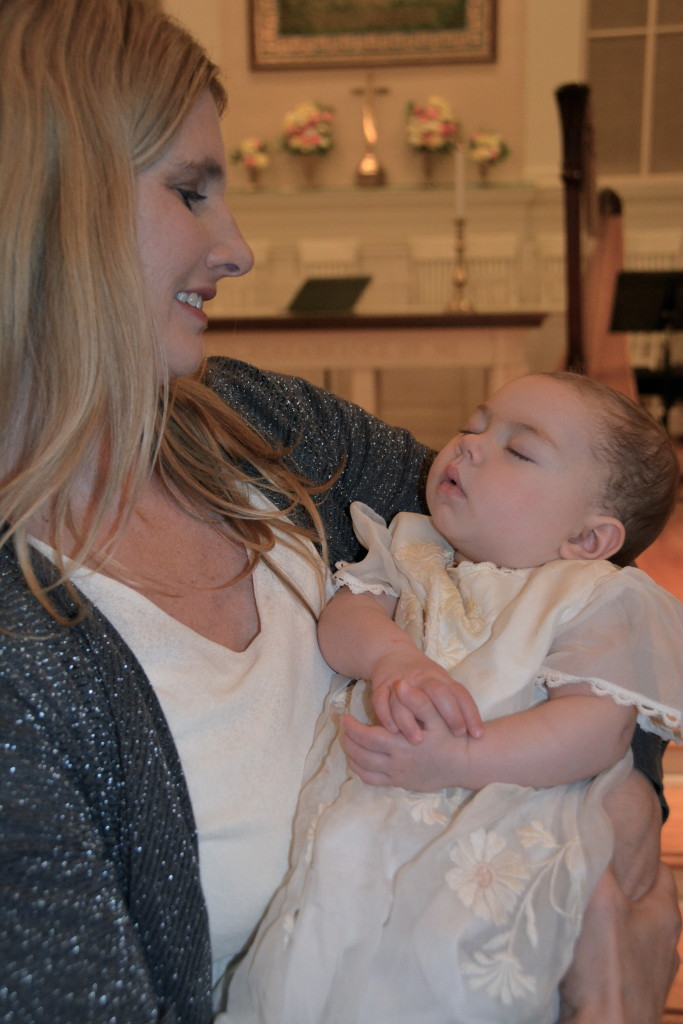 My mom had her wedding dress made into a Christening gown and gave it to me as a wedding present, 16 years ago. At the time I thought it was sweet but not very practical. What if I have a boy? He's not going to wear that flowery dress. I NEVER would have guessed I would have FOUR girls and that dress would get worn FOUR times.
That's lots of wine.